Get ready to sync crucial work between your favorite work management apps or tools and achieve true collaboration.
In this article:
What is Unito?
Unito is a platform that syncs your data between connected apps and tools with real-time updates whenever you make changes on either end.
We call the Unito platform a no-code, workflow management solution. Here's what that means:
Unito is "no-code" in the sense that anyone can set up their own integration in minutes through our intuitive point-and-click interface. No coding knowledge required.
A workflow represents the action items or steps you need to take in order to achieve your goals. If your workflow spans multiple apps or tools, then Unito is the perfect solution for keeping your workflow in a real-time 2-way sync.
How does Unito sync my data?
Once your tools are connected to Unito, you can build "flows" that automatically create work items in one tool based on another and keeps them synced in real-time.
Quick definitions:
Flow: This is the connection between your tools and the rules you set up to determine which items sync between them. Unito builds integrations, you create flows!
Work item: Any object synced by Unito between two tools containing a user's work information. This includes tasks, subtasks, tickets, issues, spreadsheet rows, contacts and more. Find a full list here.
Block of work: The container in your tool that holds work items. These could be projects, folders, repositories, calendars, spreadsheet tables, etc.
So for example, a task in Asana can become a ticket in Zendesk, a row in Google Sheets or a record in Airtable with the details of all synced work items kept up-to-date with automated 2-way changes.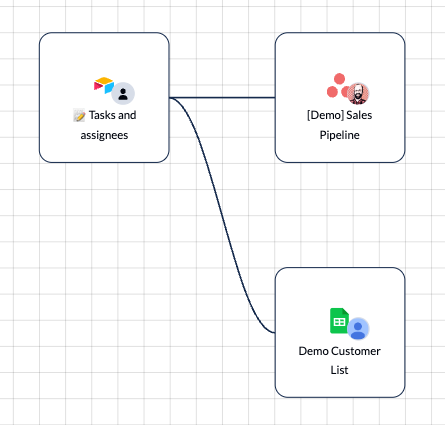 Below, you'll find a list of resources to help you get the most out of Unito, including guides for building flows, explanations of Unito's different features, as well as information about the security of your data and other technical topics.
Helpful links for getting started with Unito