A Quick Look at the Authorization Process Curious what you need to do to add a tool account to Unito? This is for you. Serah Ladhani
What this article covers:
A step-by-step walk-through of the authorization process
The authorization process
If you sign up for a Unito account with an email and password combination, you'll need to connect a tool account before you can create your first workflow. Here's an example of what that looks like with ClickUp.
When you first sign up, you'll be taken to this screen, where you can start creating your first workflow.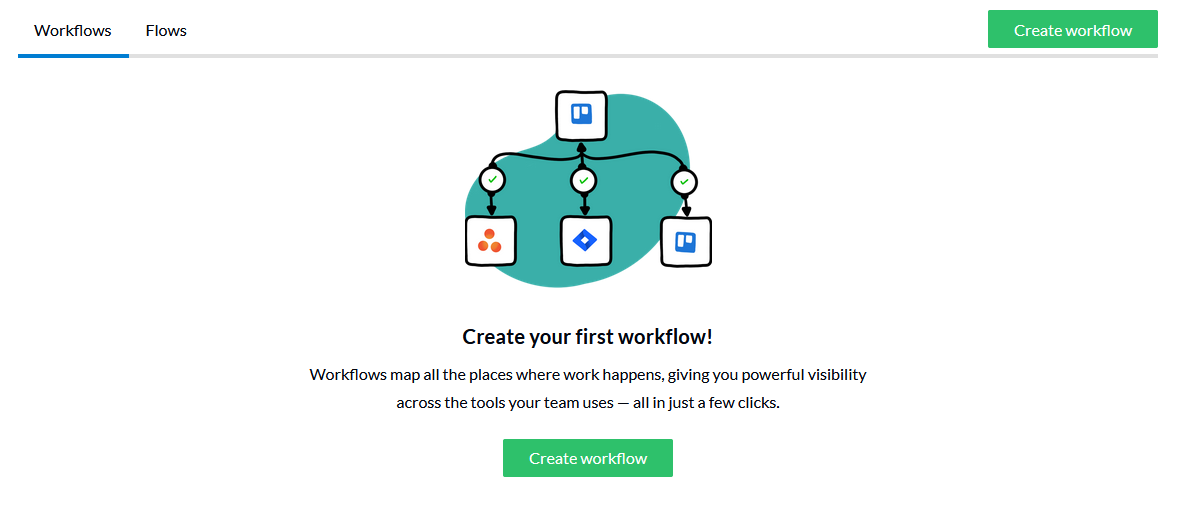 When you click on Create workflow, you'll be taken to the workflow designer.
Click anywhere to add your first block of work. Then, in the with the account dropdown, click on Connect a new account.
If you're not using the workflow designer, you'll see this screen instead: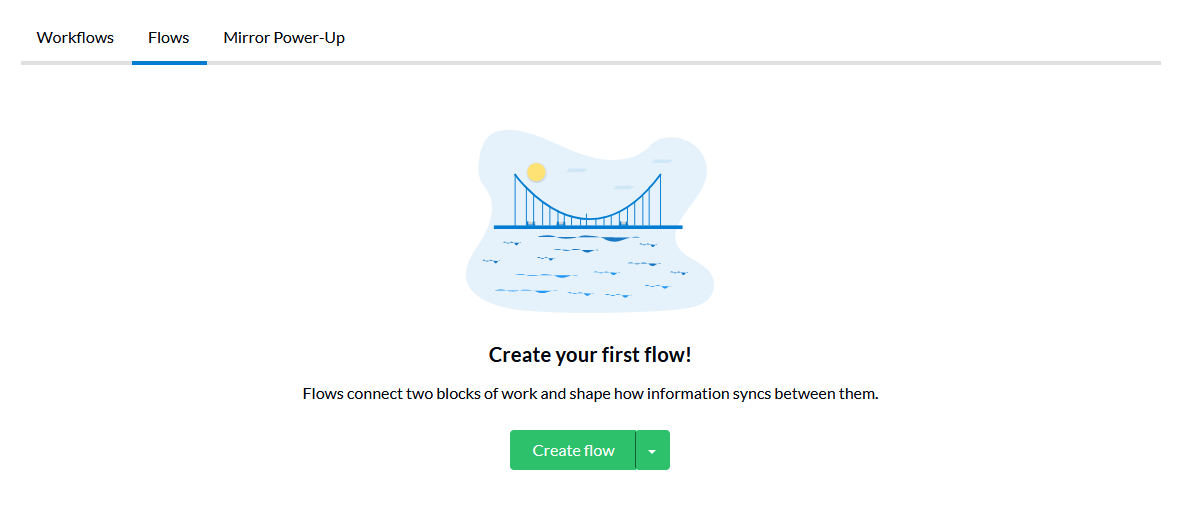 When you click Create flow, you'll be prompted with the same with the account dropdown, where you'll need to connect a new tool account.
For most of our integrations, you'll get a screen that looks something like this. Click on Continue with authorization.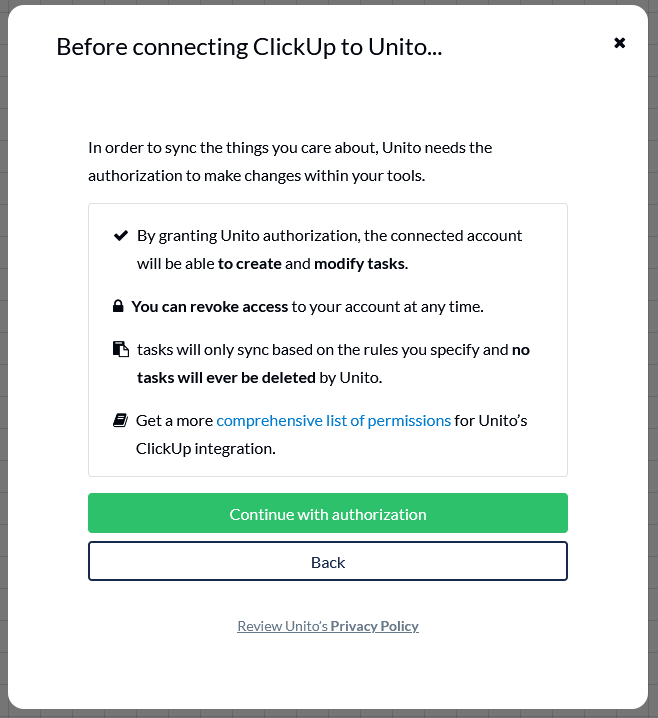 The next screen will depend on the tool you're using. Here's what you'll get when connecting ClickUp. Click on Connect Workspace.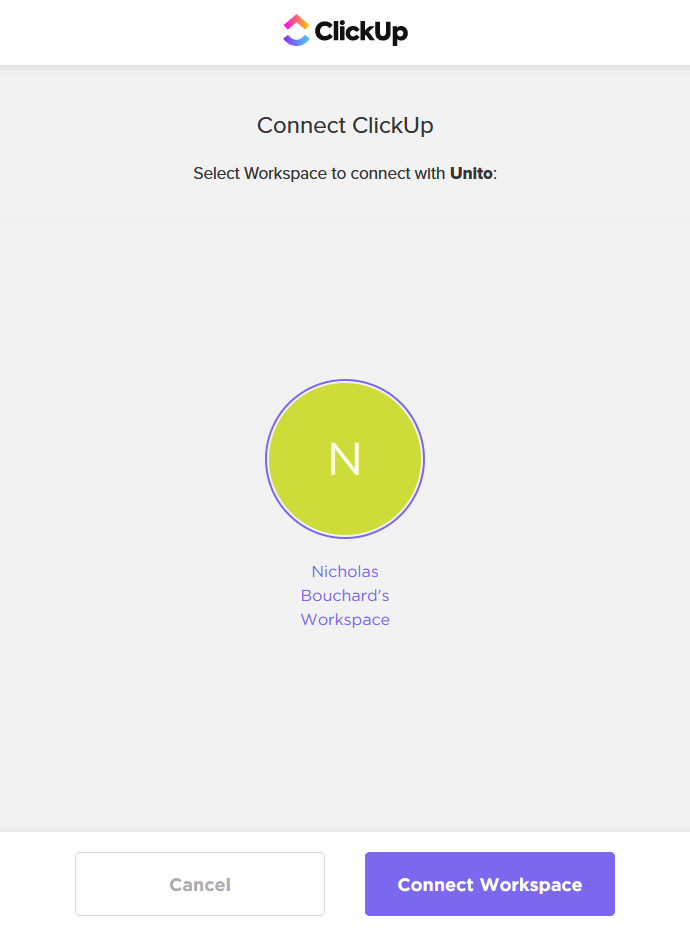 Do that, and you'll get the success screen.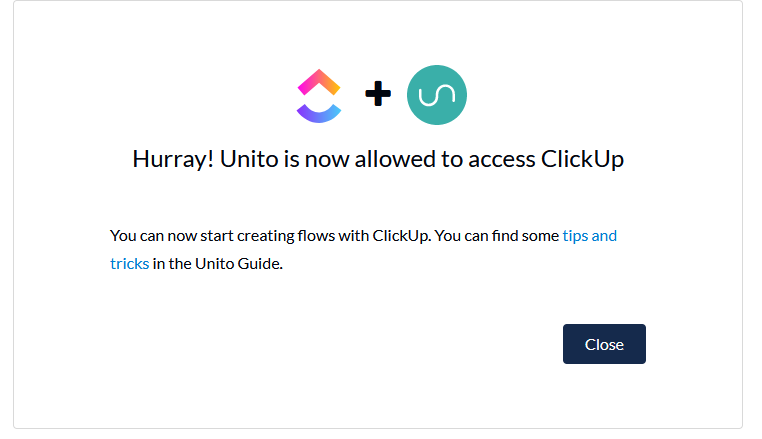 And that's it! Now you can start creating workflows with ClickUp. If you need to add another tool, you just need to add another block of work and go through this process again.
Note that for some of our integrations — namely Jira — the process is a little bit longer.
What's next?
Ready to start? Here's how you can build your first workflow.
See a term you're not familiar with? Here's our terminology guide.
Not a Unito user? Try Unito for two weeks free!
Already a user? Sign in here!
Did this answer your question?