General Unito troubleshooting
How To Reconnect a Tool
Whether an authorization token has expired or you're running into other issues, sometimes you need to quickly reconnect it to Unito.
Reconnecting a tool
First, you'll want to open the More options menu in the top right corner of your screen and click on Integrations.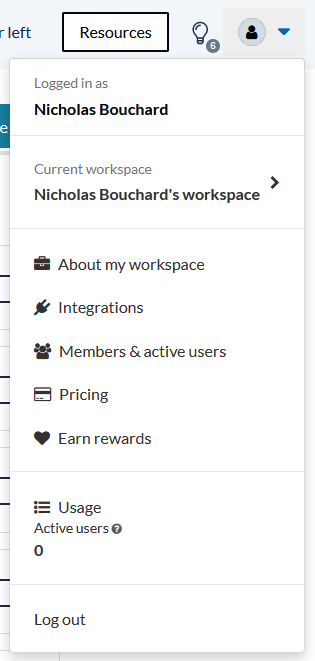 This will take you to the integrations screen.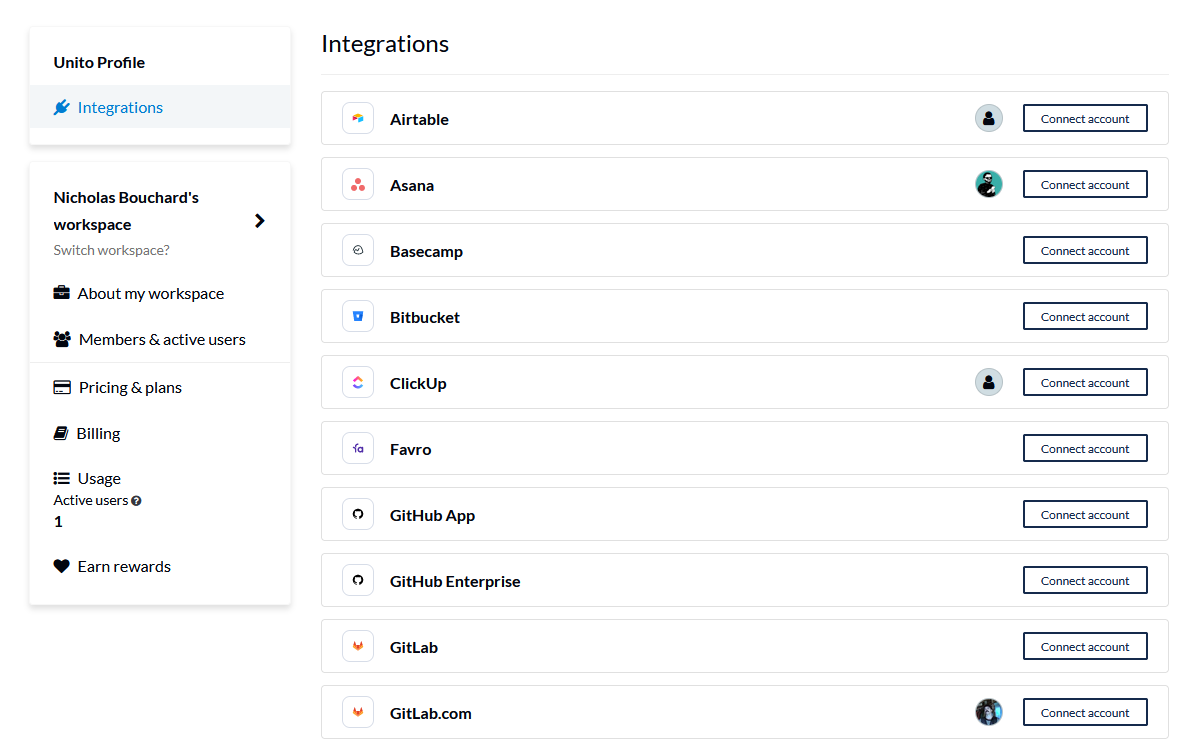 Scroll down to the integration you need to reconnect and click on the profile picture next to Connect account. You'll then get this screen: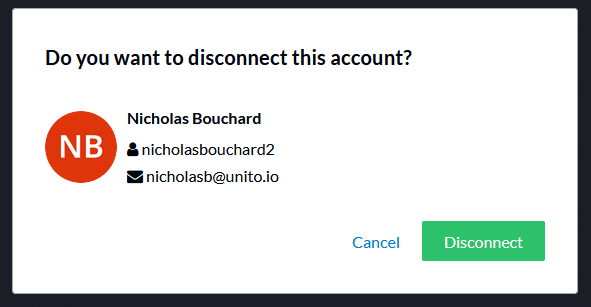 Hit Disconnect to remove the account from your workspace. Note that you'll need to make sure you don't have any flows using this account before you can delete it.
Once you've disconnected your account, just click Connect account for the integration you need to connect, log in with the account you want to use, and you're done!
Did this answer your question?