How to Sync Issue/Ticket Numbers to Task Titles
Issue numbers aren't synced by default, but you can make it happen in just a few clicks.
Some tools, like Jira, GitHub, and Zendesk, use numbers to identify issues and tickets. Unito won't sync these to other tools by default, but enabling this is super simple.
Start by going to the mapping screen, whether you're creating a new flow or editing an existing one.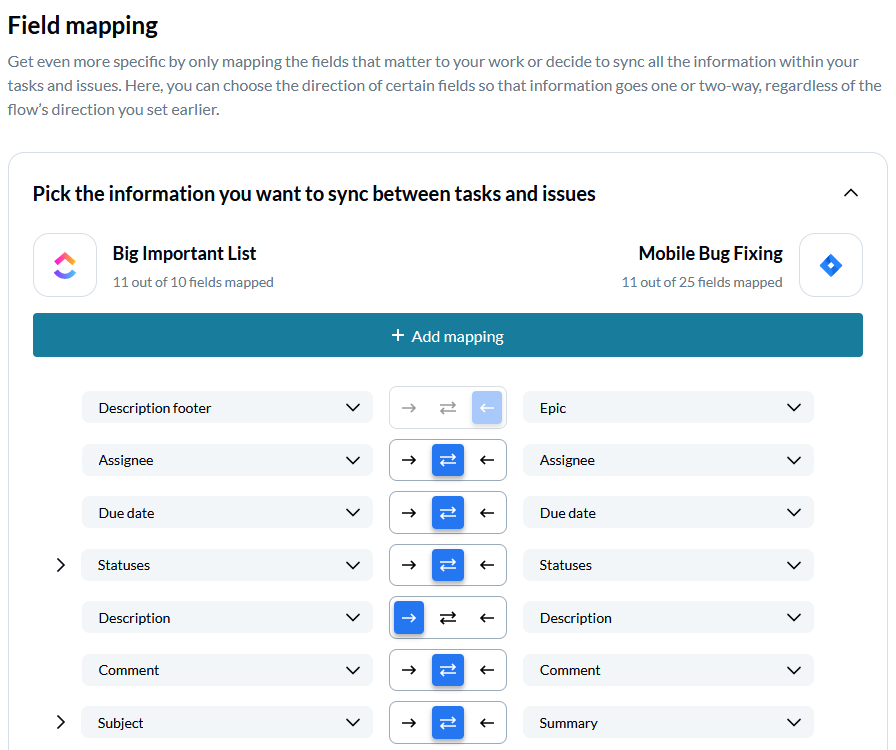 In this example, I'm syncing a ClickUp list to a Jira project. To sync the issue number from Jira, I just need to scroll down to the Subject ↔ Summary mapping...

...and click on the chevron to the left.

From there, I just need to click on the toggle to add Jira issue numbers to my ClickUp tasks. That's all it takes, and it works with any integration that has issue or ticket numbers.
Did this answer your question?