Coordinate Multiple Projects with Wrike and Unito Are you a project manager or a team lead managing several projects using Wrike? Unito can help you plan, track, and coordinate. Sigrid Carrot
What this article explains:
How Unito can help you manage multiple Wrike Projects

A common use case coordinating a project across Wrike and Jira

Recommended Unito settings

How Unito can help you manage multiple Wrike Projects
Projects are rarely confined to a single team or department. Even when a team is fully dedicated to a project, there are always interactions and implications with other teams within an organization. Marketing needs to prepare the blog post, legal needs to update the terms of service, manufacturing need to review assembly procedures, sales and support need to be trained. Project managers sit right at the center of this ballet, ensuring everyone is moving in lockstep towards the project goals.
With Unito, you can easily manage multiple projects in Wrike even if other teams and other tools are involved. Unito allows you to stay in Wrike while syncing updates to tools like Jira, GitHub, HubSpot, Zendesk, and more. Essentially, you don't have to sacrifice efficiency or collaboration in order to work in the tool you love!
Use case: Coordinate a project across Wrike and Jira
In today's software world, chances are each team and department has its own set of work management tools and processes. A common scenario is for business teams to live in Wrike, while technical teams reside in Atlassian Jira. This guide will show you how to best use Unito to coordinate multiple projects from Wrike when some of those projects are being managed in Jira.
Watch this 9-minute demo of a project manager coordinating Jira projects from Wrike, or skip ahead to the step-by-step guide.
(How to Sync Wrike and Jira to Coordinate Technical and Non-Technical Projects)
1) Sync your Jira projects
For each Jira project you wish to track from Wrike, create a flow in Unito. This will create a folder in Wrike for each of your Jira projects, and inside you'll find all the open issues as tasks. It's good practice to keep all those folders grouped under a Jira parent folder. This will be your portfolio of Jira projects.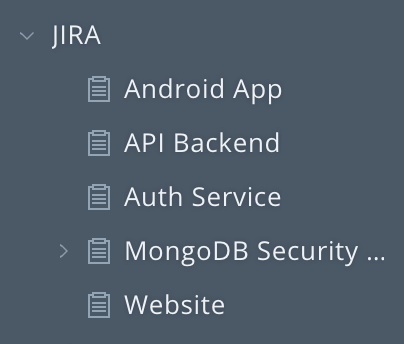 2) Create a Planning folder in Wrike
This folder will act as your workspace where you'll bring together everything you want to plan, track and coordinate. Find every existing project in Wrike you want to manage, and move or tag them into your Planning folder. This will, of course, include the Jira projects you synced.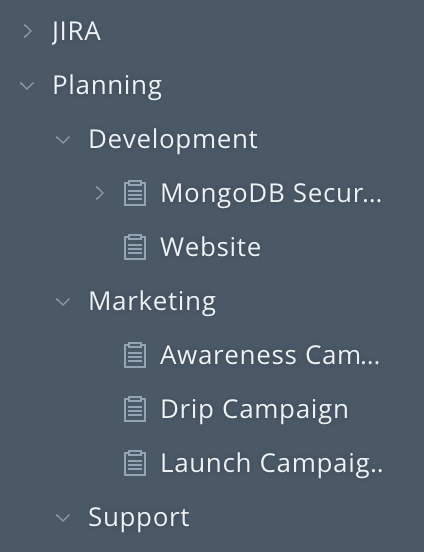 3) Coordinate the projects together
Select your Planning folder and show all tasks in its subfolders.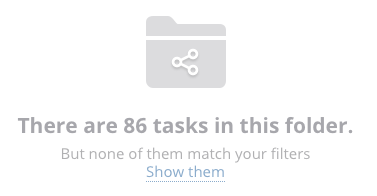 You now have the master plan in your hands: it combines both projects originally created in Wrike and those from Jira. Use the table and timeline views to add due dates, durations, dependencies, and allocate resources. Basically, everything you're used to doing in Wrike for project management, now also covers projects in Jira.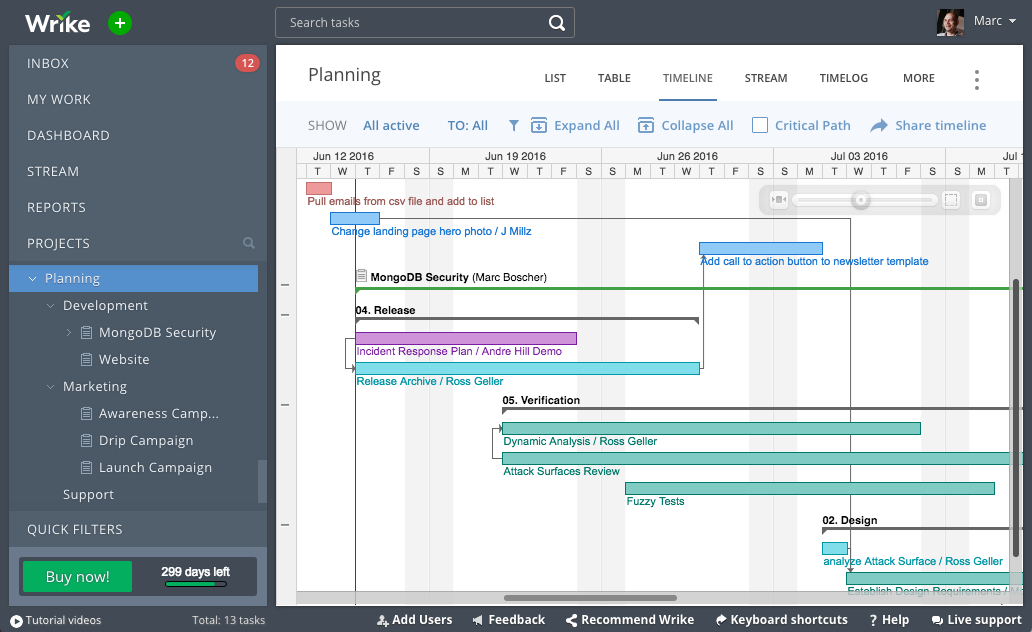 Now, any time you add or update a task synced with Jira, the change will sync to the corresponding Jira issue. And when a Jira issue is updated (the feature was completed ahead of time!), your master plan will also get updated. This includes changes that cascade to other tasks due to dependencies. For example, if a developer in Jira delays a task on the critical path, the dependent tasks will automatically shift to reflect the new schedule. Have a question for a Jira issue? Ask directly in a comment from Wrike and you'll get an answer there too.


Recommended Unito Settings
Try out these settings to get the most out of your workflows:
What's next?
Learn more about integrating Wrike with Jira.
Learn about Wrike and Trello integrations.
Not a Unito user? Try Unito for two weeks free!
Already a user? Sign in here!
Did this answer your question?