When syncing your favorite tools, it is important that all users are accurately mapped together across them.
In this article:
Why map users and assignees?
Usually, Unito will automatically map users across tools, as long as they have the same email address in each tool. But if you notice that your Unito flows aren't syncing users properly, it's worth checking to see if you need to map them manually.
Note that "users" will be called something different based on the tools you're syncing. In Trello, for example, they'll be members, while in Asana they're assignees.
How to map users
You'll need to create a flow before you can map your users. But if you've already created your flow, here's how to map your users.
First, click on the avatar in the upper right corner of your screen. Then click "Members & Active users" in the drop-down menu.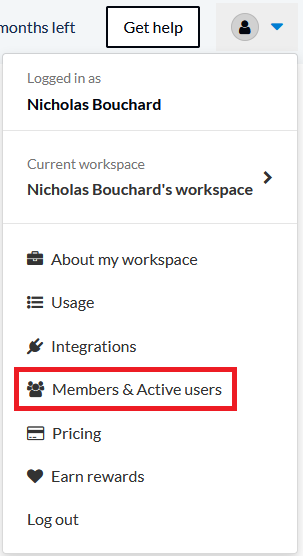 You'll get a list of every user associated with your flows.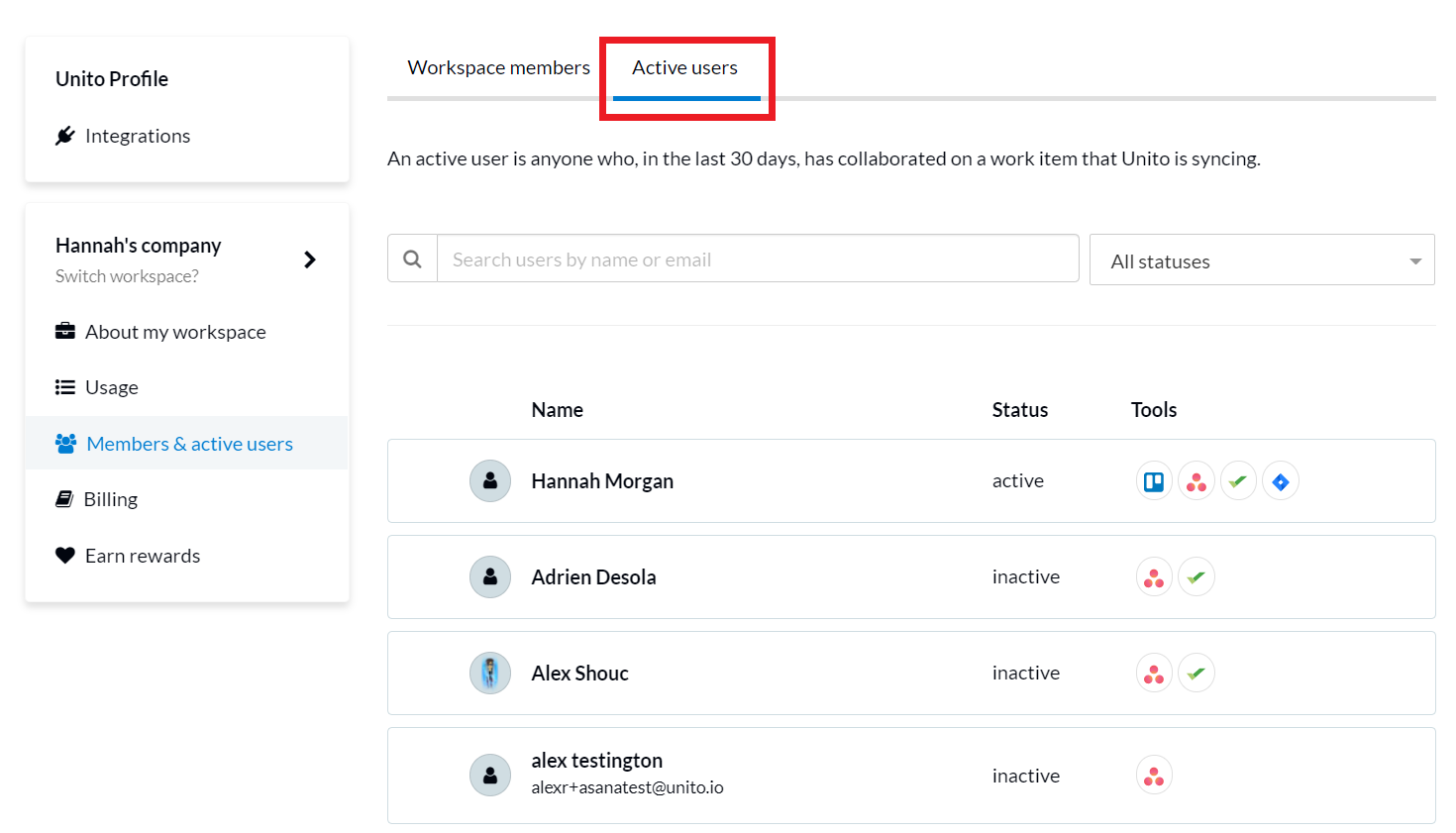 If you just have a few users, you'll probably find the ones you want right away. If not, you can use the search bar at the top of the screen.
Hover over any user and you'll see a checkbox.

To select the users you want to merge, click on their checkbox, then click on "Merge users."

The "User Details" popup will appear, showing the users you've selected. Click on the "Save" button to merge them.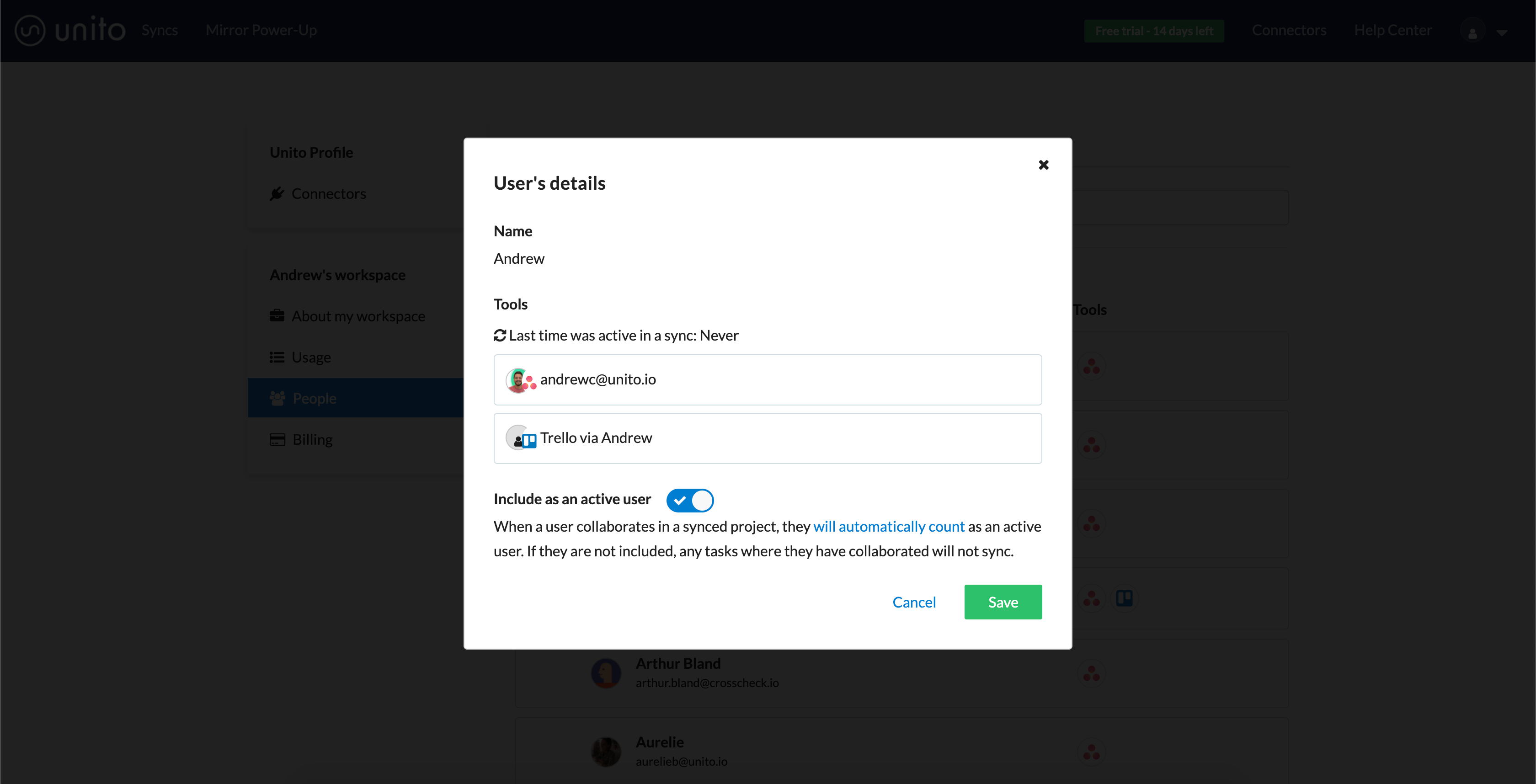 And there you have it, you've successfully mapped your users! They'll be considered the same user in your flows and in your list of active users.
How to mark a user as inactive
The "User Details" popup also allows you to mark users as inactive in a flow by clicking the "Include as an active user" toggle. This means none of the work items they contribute to will be synced. If you're on a legacy pricing plan that counts active users, you may want to do this.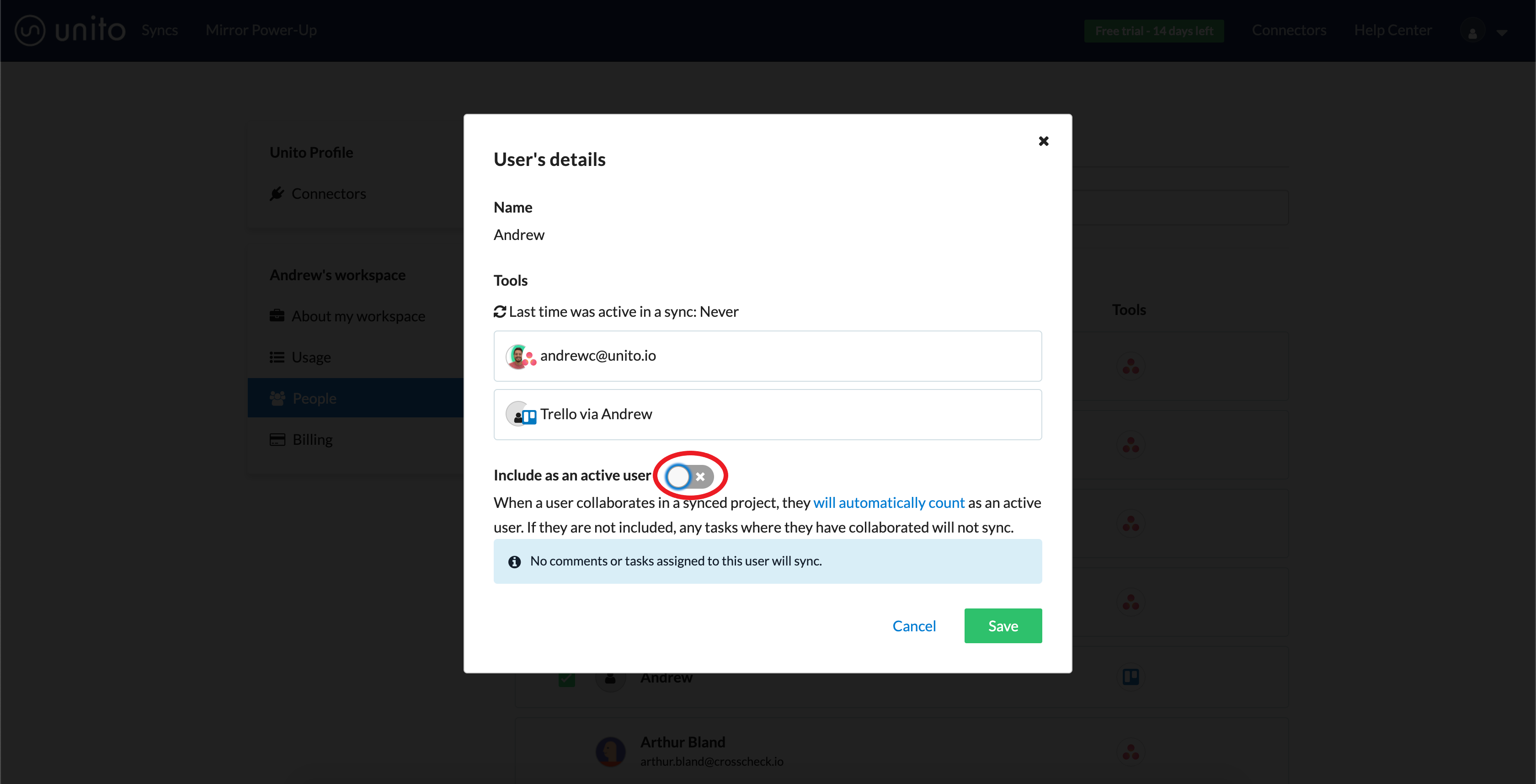 How to unmap a user
Unmapping a user is simple, and done through the same popup. Place your cursor over the user you want to unmap, and a red "Remove" toggle will pop up. Click on it and that user will be unmapped.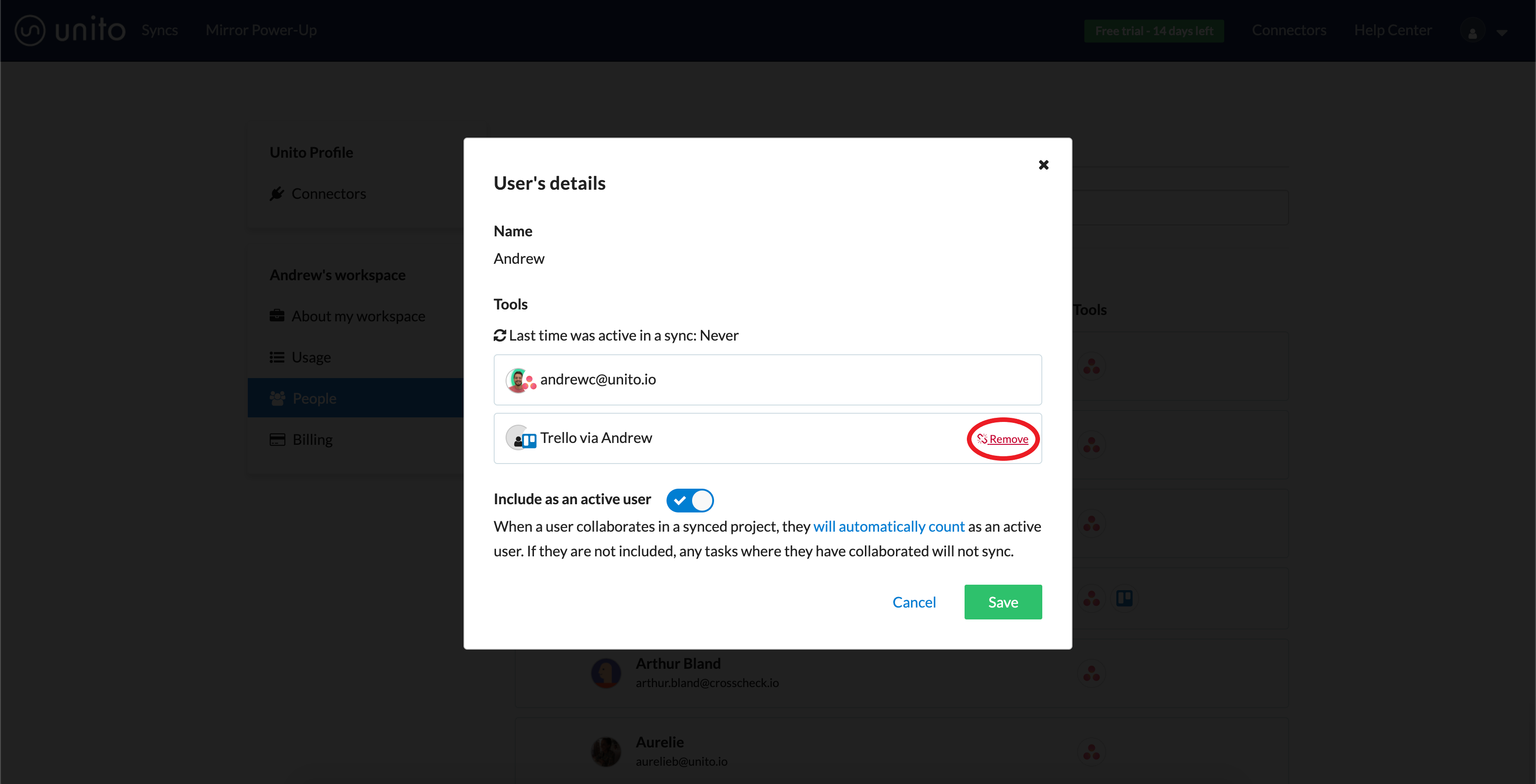 Note: In certain tools, Unito will automatically add all of a project's members to your workspace. Only users that are marked as active users through the above toggle will be counted in your plan.
Why proper user mapping matters
Properly mapping your users ensures that assignees are synced and tracked accurately across tools. You'll also make scrolling through the active users section of your workspace much more manageable if you don't have multiple entries for each tool your coworkers are using.
Beyond this, if you're on a legacy plan based on active users, mapping your users can affect how much you're paying for Unito. You might find yourself running out of active users if your coworkers' tool accounts aren't properly mapped with each other. We only count each user once no matter how many tools they're using throughout your workspace. However, their tool accounts have to be mapped together in order for this to work.
Want to know more about how Unito pricing works? Check out our guide here.
Ready to start building a flow? Browse Unito's resources library for step-by-step guides, videos, templates, tutorials and more!