When syncing projects, you have the ability to customize how priority and importance are mapped. Here's how.
What this article covers:
Limitations of priority/importance syncing

How to sync priority or importance
Limitations of priority/importance syncing
The Priority/Importance customization depends on the tool you want to sync. Some tools allow very granular customization to best fit your needs (e.g. Wrike and Jira), while other tools don't give you the possibility to assign priority or importance to their tasks (e.g. GitHub and Asana).
How to sync priority or importance
Priority/Importance mapping between your synced projects can be easily configured from the Unito app. Simply edit your flow and select the "Map Fields" tab. Click on the gear icon to the right of your Importance/Priority mapping to expand that section (depending on the tool synced, this section may not exist):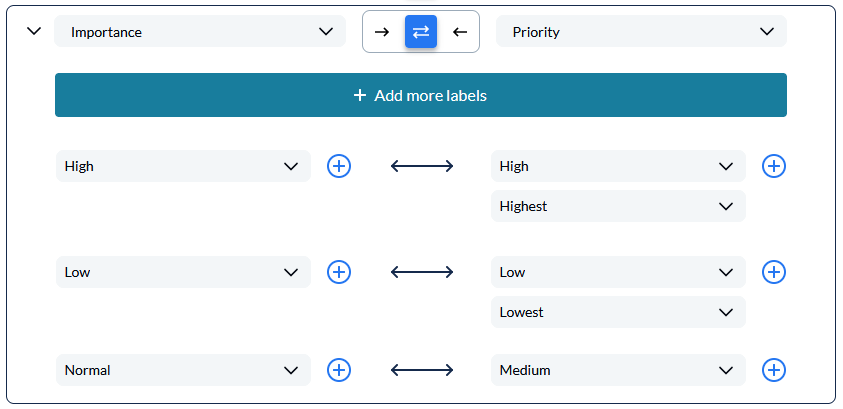 For this example with a Wrike + Jira sync, you can assign the priority fields in Jira that map to their equivalents in Wrike. As you can see, Jira has more priority fields than Wrike, so they can be grouped accordingly (for example: High and Highest in Jira map to High in Wrike).
Once you are done, make sure you click on SAVE & SYNC in order for your new field mapping settings to take effect.
What's next?
Learn how to sync file attachments.
Learn how to sync subtasks.
Not a Unito user? Try Unito for two weeks free!
Already a user? Sign in here!
Did this answer your question?