What's the Difference Between Unito's Standalone and Embedded Platforms? You can access Unito through our website or through your work management tool. But there are some differences between the two methods. Serah Ladhani
What this article covers:
Where can I use Unito's embedded version?

A comparison of features for Unito's embedded and standalone platforms
Where can I use Unito's embedded version?
Unito is available in its embedded version for Trello, monday.com, Wrike, and Jira. This gives you access to a "lighter" version of Unito which you can use directly within your favorite work management tool. That way, you can set up flows without leaving your tool. Here's what the embedded version of Unito looks like in Trello: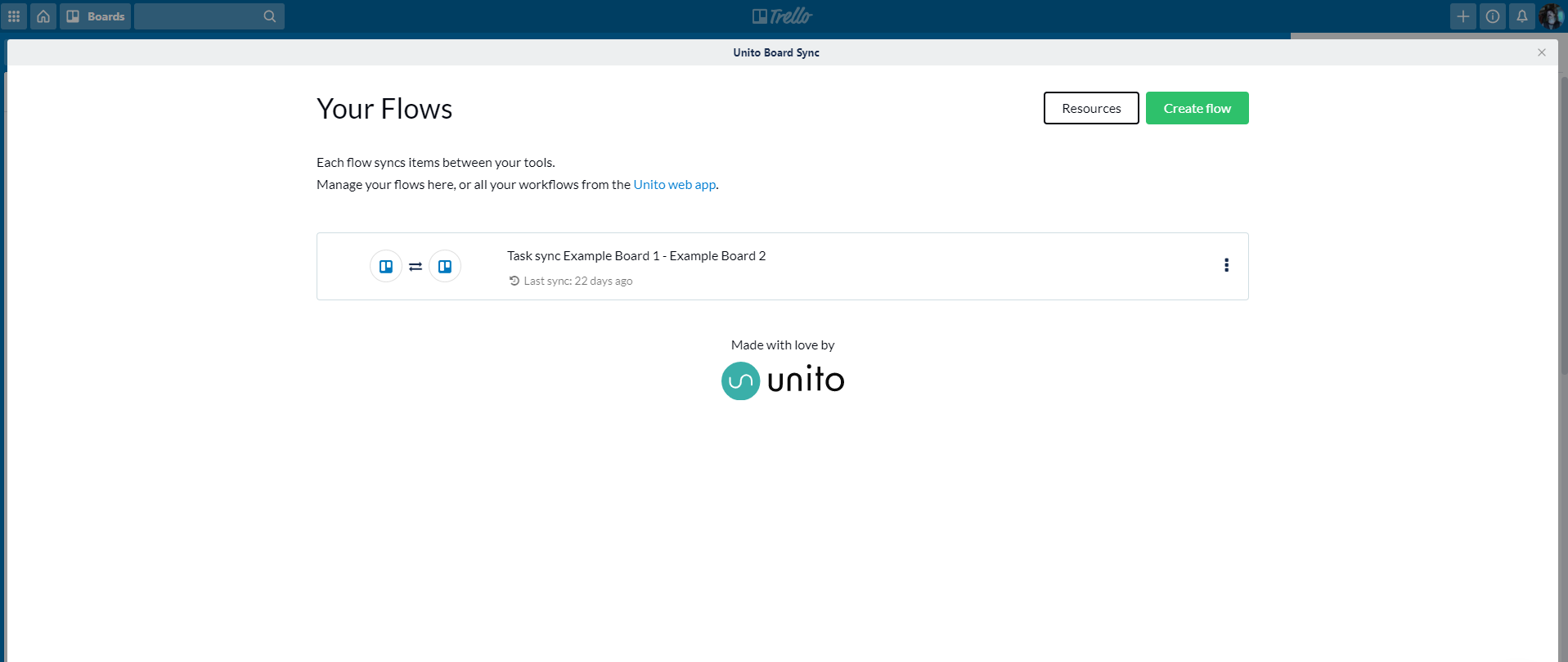 Compare this to what Unito looks like when accessed from our website.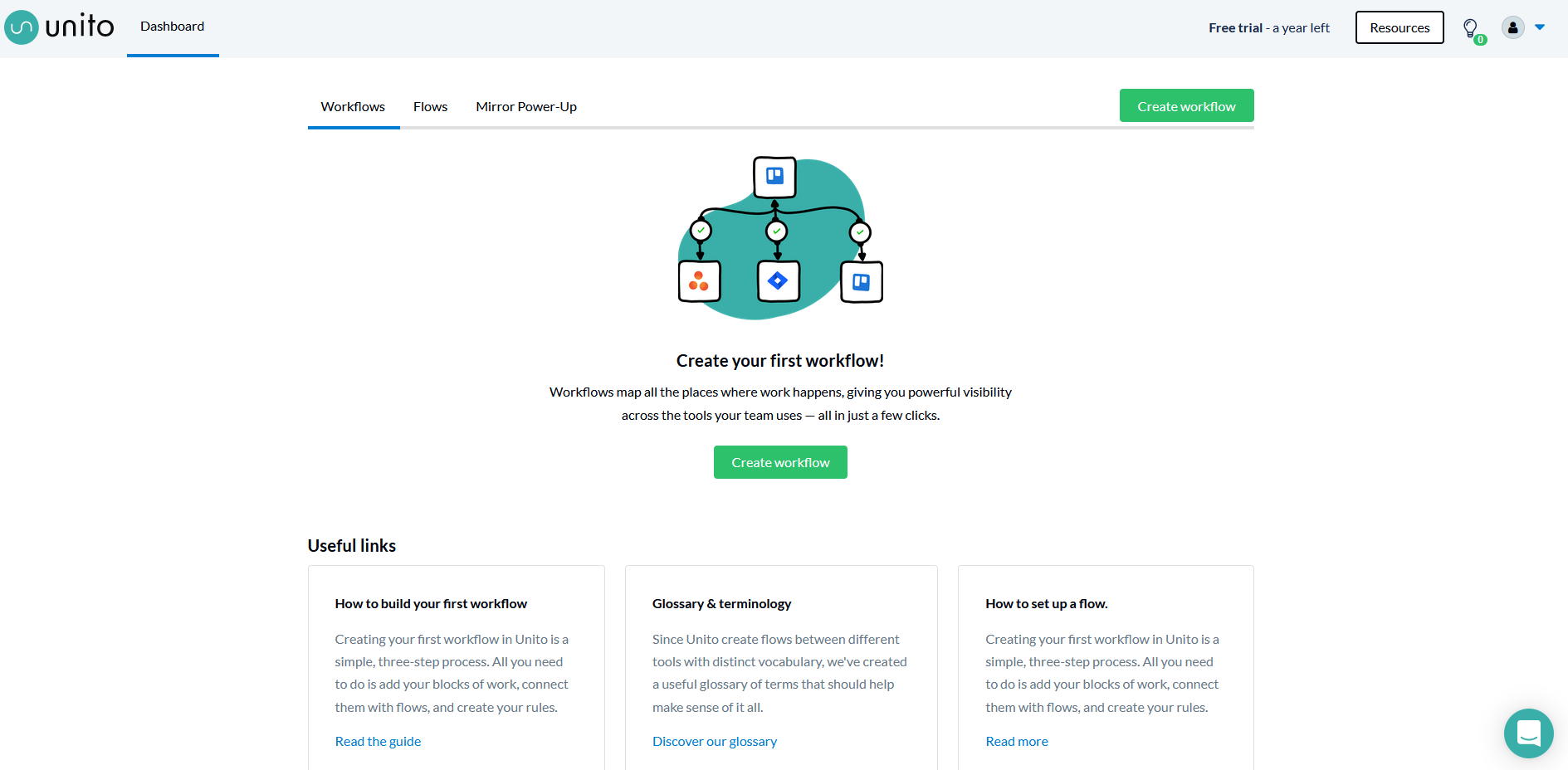 So what features do you have access to in each version?
A comparison of Unito features in both versions
The embedded version of Unito is a little different depending on which tool you use, but here's a general idea of what you can do in an embedded version of Unito:
Flow creation

Flow management

Add new integrations
And that's pretty much it. Unito's embedded version is designed to let you create and edit your flows right from the comfort of your favorite tool, but you don't have access to Unito's more detailed features.
But don't worry; having Unito's embedded platform gives you access to our standalone platform as well. All you need to do to access it is log in to your account here.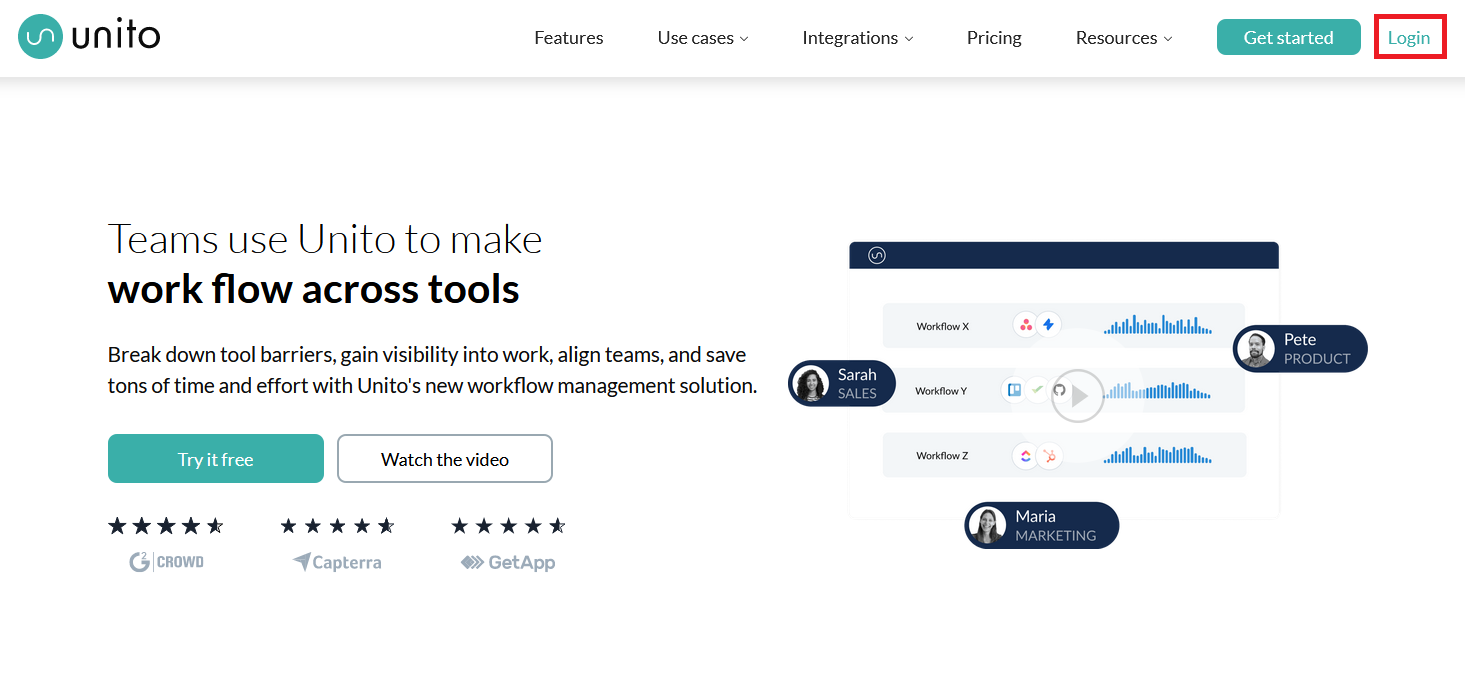 Here are features and settings you can only access on the standalone version of Unito:
You can still get a lot out of Unito from an embedded version of the platform. That said, when you need to design complex workflows that encompass multiple tools, you'll need to go through the standalone version.
What's next?
Learn how to use the workflow designer.
Learn how you can manage your workspace.
Not a Unito user? Try Unito for two weeks free!
Already a user? Sign in here!
Did this answer your question?