Do you need multiple people to create and edit your flows? First, you'll need to add them to your workspace. Here's how.
Managing a workflow is a team effort. If you need multiple people to edit your flows, first you'll need to add them to your workspace. Luckily, that's super easy to do.
From the Unito dashboard, click your profile icon on the top right of the page, then click on Members & active users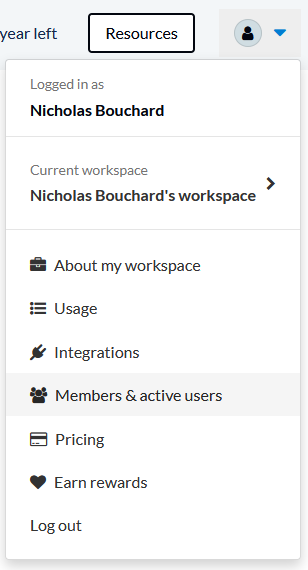 This will take you to a list of all workspace members.

Click on the Invite members button, and you'll get this pop-up: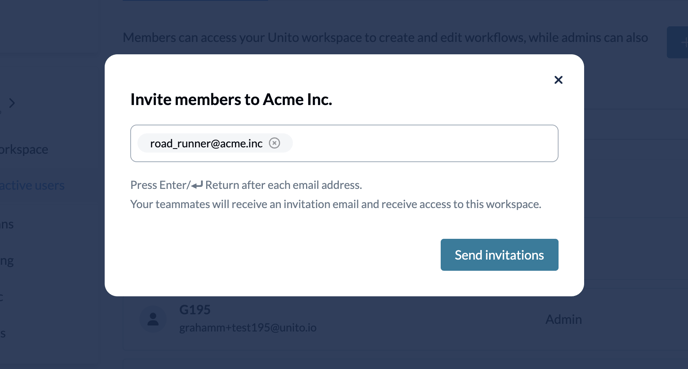 Enter the email of the person you'd like to invite and click Enter/Return. You can enter the emails of as many people as you'd like.
When you're done, click on the Send invitations button. You should see a popup in the top right confirming the invites have been sent:

Any person you invite will receive an email letting them know you've invited them to you workspace, and they'll be able to accept the invitation there. Once they do, they'll be part of your workspace!
If the person you are inviting already has a separate Unito workspace, their flows and active users will be merged into yours. This will count towards the total number of items in sync your workspace has. Be mindful of this.