When you open the edit panel for a flow, you'll see a log of individual actions for that flow. Here's what this means.
Table of contents:
What is the activity log?

What does the "failed" status mean?

Using the activity log with the activity stream
What is the activity log?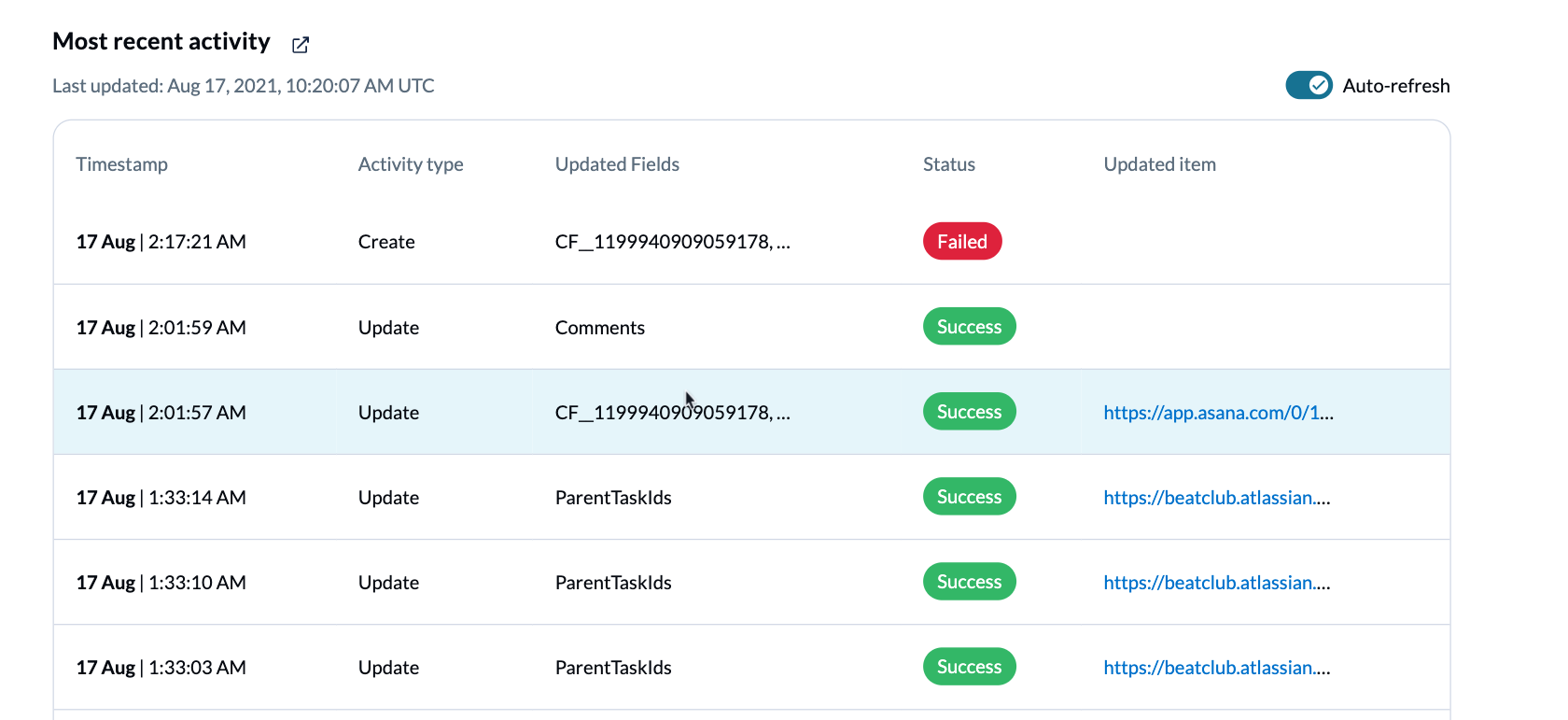 You'll see the activity log under Most recent activity when you edit a flow. This will show you regular updates on what Unito does in your blocks of work, including creating new work items and keeping them up to date. You can even follow a hyperlink to the work item in question to see these updates for yourself.
The activity log is different from the activity stream. The former is found in each flow, while the latter is an overall diagnostic tool for your workspace.
What does the "failed" status mean?

A Failed status means Unito failed to perform a specific action in your block of work. Maybe an update didn't go through, or a new work item wasn't created. That doesn't mean you need to intervene directly. Usually, Unito will try performing the task again. We'll try syncing the work item again and again for up to a week to make sure it goes through.
In the rarest of cases, the work item might get filtered out instead of being synced.
The activity log and the activity stream
While the activity log is a tool that's available for each individual flow, the stream is a diagnostic tool that applies to your entire workspace. Available for Company plans and above, the activity stream lets you search for individual actions in your blocks of work to troubleshoot problems and double-check that your flows are working right.
If you want to look up a specific action in the activity stream, you can grab the URL for the associated work item and put it in the activity stream's search bar to find it.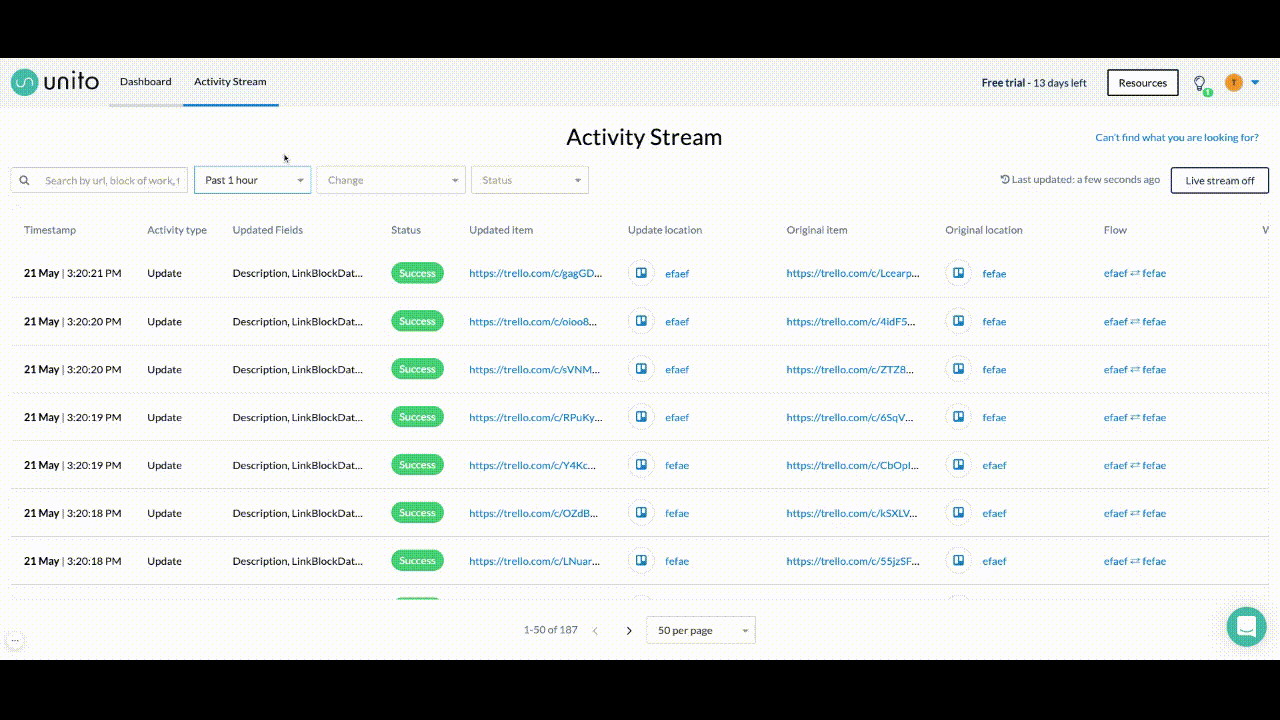 From there, you can follow some of our common troubleshooting tips to try and resolve the problem.
This is a new feature, and we're always looking for feedback. Want to see more from the activity log? Get in touch with us so we can talk about it!
Did this answer your question?