When you complete or edit a flow, you'll see a list of items synced within the past 2 weeks. Here's what you need to know:
Table of contents:
What is the most recent activity log?
After completing or editing a flow, you'll be able to review your most recent items synced by that flow within the past 2 weeks.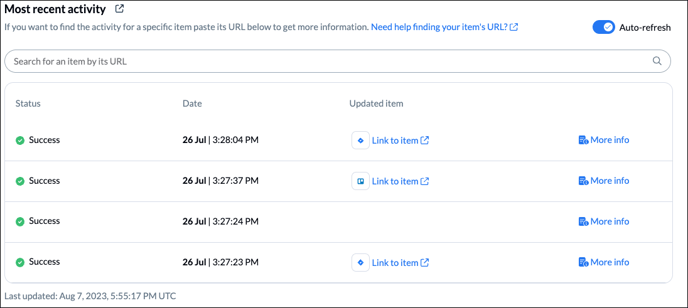 To find your flow's most recent activity, go to the Unito dashboard and edit the flow you'd like to review. Click Edit draft, or the ⋮ symbol and Edit: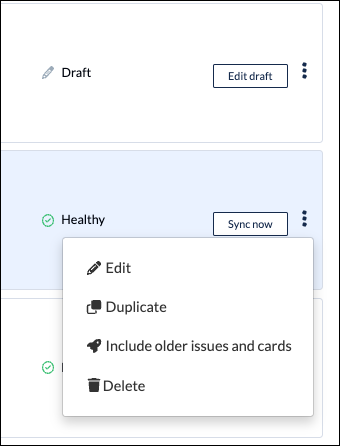 Scrolling down, you'll see the Most recent activity log.
This shows regular updates your flow's items in sync, including links to the items themselves, and a more info section which gives you more details about a specific work item's latest sync.
Limitation of the most recent activity log: The most recent activity log can't display information about subtasks - yet. If this is a feature you'd like to see implemented, don't hesitate to leave us feedback.
Activity log statuses
Success
A successful sync status indicates a new work item has either been created or updated by Unito in the destination block of work.
Retrying
A retrying sync status indicates that Unito encountered an issue while attempting to sync and is actively trying to sync again.
Failed
A Failed status indicates Unito was unable to sync a specific work item. Details can be found in the More info tab. You can then review potential reasons for the failed sync as well as potential solutions.
Tip: You can also try forcing a work item to re-sync by clicking the "Sync this item" button within the more info section described below.
More info section
The more info section of the most recent activity log will display:
Latest activity for your item (including whether recent syncs succeeded or not);
Links to documentation and resources that may help you troubleshoot errors or discover new use cases;
A breakdown of your flow's technical details that you can copy paste to share with our team if you need live support.
A button to manually sync the work item you're looking at.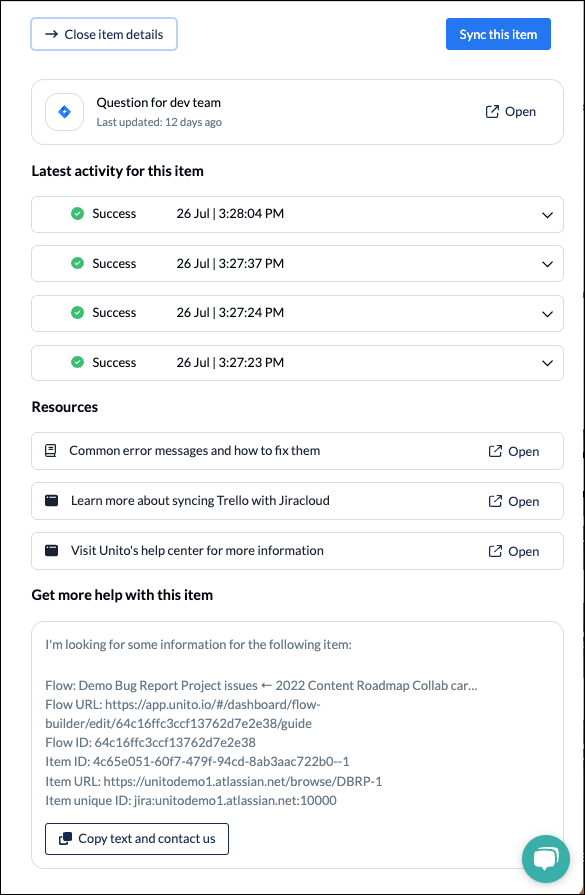 Searching for items by URL
You can also use the most recent activity log to search for recently-synced work items by URL: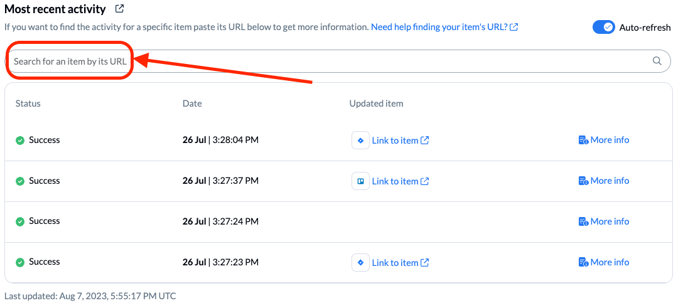 The activity log is different from the activity stream, which serves as an overall diagnostic tool for your workspace.
The most recent activity log vs the activity stream
While the activity log is a tool that's available for each individual flow, the stream is a diagnostic tool that applies to your entire workspace.
The activity stream lets you search for individual actions in your blocks of work to troubleshoot problems and double-check that your flows are functioning as intended.
If you want to look up a specific action in the activity stream, you can grab the URL for the associated work item and put it in the activity stream's search bar to find it.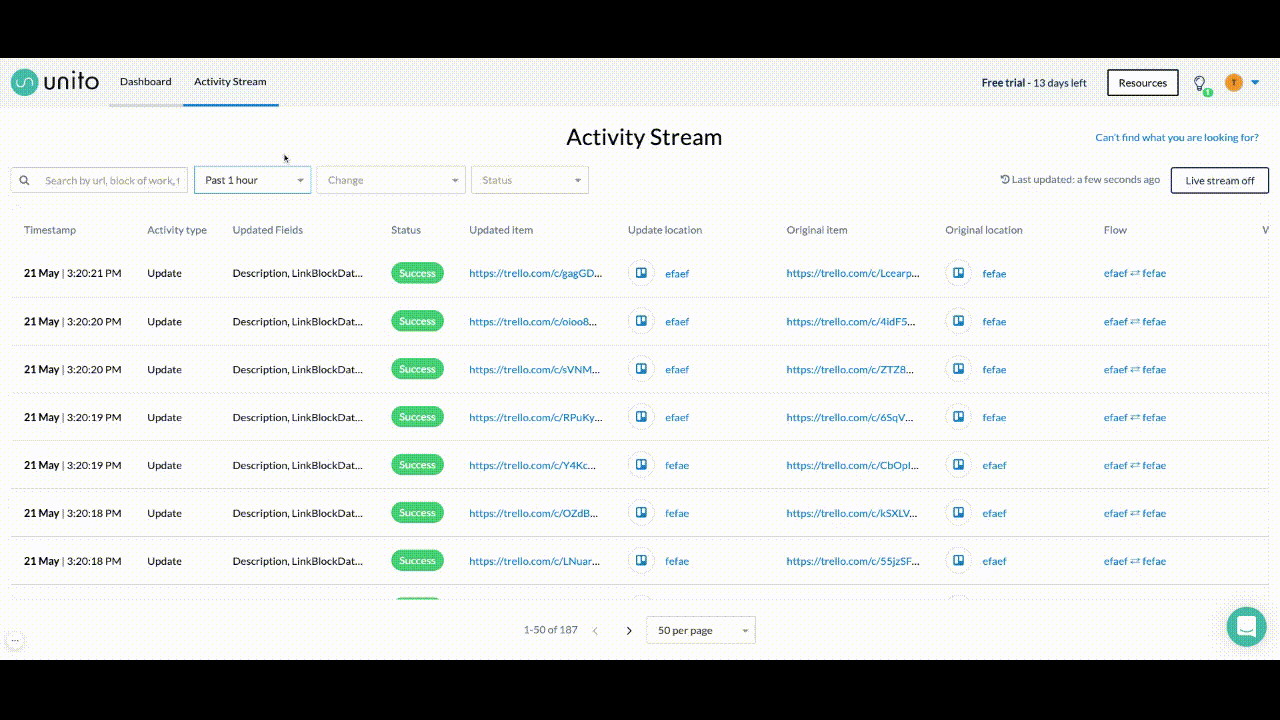 From there, you can follow some of our common troubleshooting tips to try and resolve the problem.
The activity history you have available will depend on your Unito plan.