Unito's Mirror Power-Up for Trello allows individual cards to sync across multiple boards with the push of a button. Here's how to do it.
What does this article cover?
Watch our team demo Unito's 2-Way Card Mirror Power-Up for Trello
Step 1: Enable and authorize the Mirror Power-Up
First, add the Power-Up to the boards you'll be working in.
Then, authorize Unito to make changes to your Trello cards by following the on-screen instructions: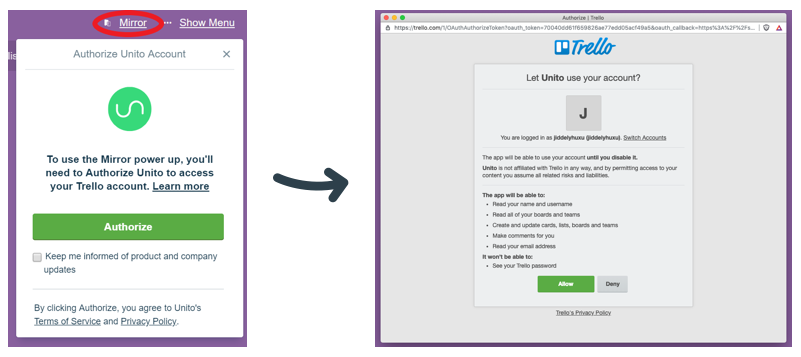 We recommend setting up a bot account to mirror your cards since it helps to avoid confusion when Unito syncs comments between cards. Why? When a comment from one mirrored card sync to another, the author will be the authorized account holder. If that authorized account is a bot with a name like "bot" or "Unito sync" then everyone will know the comment is coming from a mirrored card, rather than a team member.
Note: If you already have a Unito organization, we may ask you to link your Mirror Team with your existing Unito organization. If you choose to link your Mirror Team, this just means you'll be using the mirrors included within your subscription, rather than creating a brand new Mirror trial.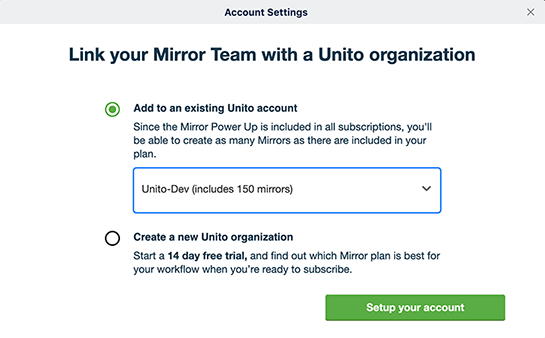 Step 2: Choose the fields you want to mirror
This step is pretty straightforward - if you want to exclude any fields from syncing in your mirrored cards, simply follow these steps:
Select the Mirror button from your Trello board.
Click Settings.
Check the fields you'd like to sync, or uncheck any that you don't.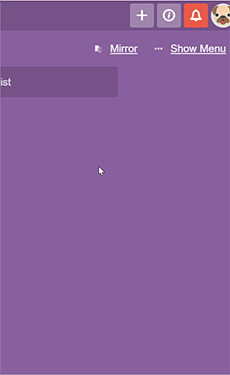 Find out more on which and how fields are mirrored.
Note: Mirrored fields are applied at the board level. So any cards mirrored from this board will sync all fields defined in your settings.
Step 3: Choose the destination board and list
From the back of your Trello card, click Mirror and select which board and list you would like to mirror to.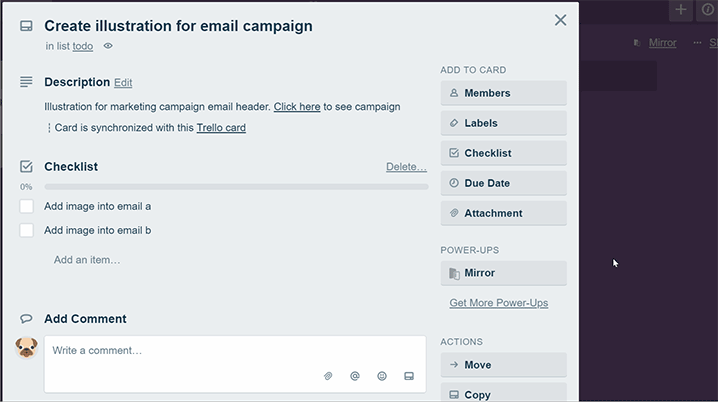 And that's it! Your card will now be mirrored onto your board of choice, and any changes made to either card will be synchronized two-ways.