Are you a product manager? Discover how to best use Wrike and Jira to create a live dashboard of ongoing development projects.
What this article covers:
The value of a high-level product roadmap

How to build a live Wrike-Jira product roadmap with Unito
As Product Manager, you are the CEO of your product. You need to lead cross-functional teams from the product's conception to its launch, which can get pretty messy without a solid birdseye roadmap. But sadly, the moment work actually begins, your roadmap is outdated, and you need to update it constantly.
This guide will show you how to create a roadmap in Wrike and use Unito to keep it in sync with the progress made by technical teams in Jira.
How to build a live Wrike-Jira product roadmap with Unito
1) Sync your Jira projects
For each Jira project you wish to sync to your roadmap in Wrike, create a flow in Unito. This will create a folder in Wrike for each of your Jira projects, and inside you'll find all the open issues as tasks. It's good practice to keep all those folders grouped under a Jira parent folder. This will be your portfolio of Jira projects.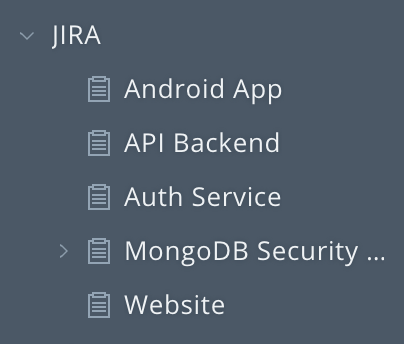 2) Create a Roadmap folder in Wrike
This folder will act as your workspace where you'll lay out your roadmap. Begin by creating a task for each of your major features, milestones or deliverables. Use the timeline view to draft out the time periods for each of these (duration and delivery date).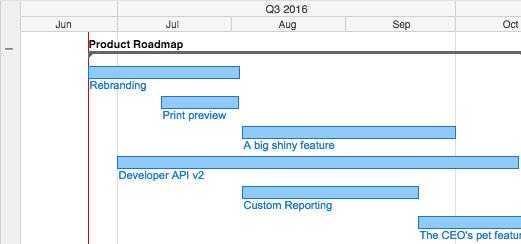 3) Sync the implementation tasks to the roadmap
Select each of the tasks you created in the Roadmap folder and open the Subtask pane. Type in the name of an existing implementation task to search for and add it as a subtask of your roadmap item. In this way, you can sync any number of tasks to this item, from any other project in Wrike or Jira.
Variant — Use projects instead of tasks
Instead of tasks to represent roadmap items, you can use projects as well. In this case, you would tag your implementation tasks to those projects, instead of adding them as subtasks.
Your roadmap is now live. Any change by implementation teams, whether in Wrike or in Jira will be visible in your roadmap. Expand a task in your Roadmap folder to see the progress of actual implementation. Collapse the task back down to zoom out for a birdseye view. Quickly see when things are ahead of schedule, or not. Share your roadmap with your colleagues who won't need to bug you for a progress report.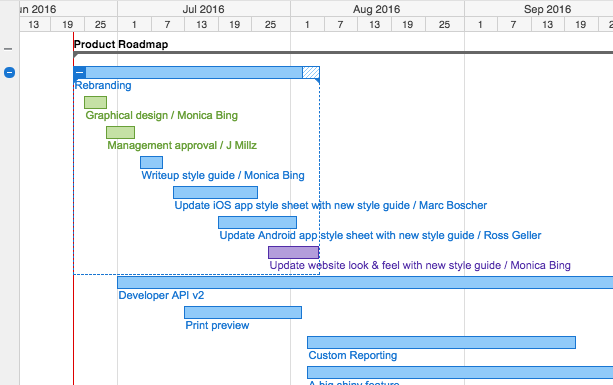 Recommended Unito settings
Try out these settings to get the most out of your flows: