Learn the best use cases for a Zendesk-Basecamp integration, what fields are synced between the two tools, and your customization options.
Use Zendesk and Basecamp together to improve your team's efficiency. Whether you need more information to get your sync set up or you're just checking us out, this guide will show what we sync, how to get started, and how to solve common problems.
What is synced?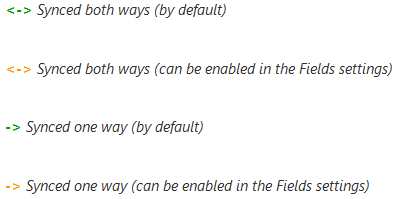 Note: after the initial sync, the Zendesk ticket description cannot be updated due to its read-only first comment nature. Any changes on the synced task description or fields of the description footer cannot be reflected in Zendesk.
A field you'd like to sync is not listed? Contact us, we may already support it through a manual configuration.
What is not synced?

A feature you'd really like? Contact us, we prioritize based on user requests.
Customization options
Here are all the available options for Zendesk and Basecamp:
Sync Zendesk public comments
By default, only internal notes will sync but you do have the option to sync the public replies also. Here's how it works.
Filter by tag or label
Unito will sync all tickets and todos by default but you can customize your workflow by syncing just some of them (complete guide).
Filter by ticket type
You can filter which type of tickets you want to be synced to Basecamp (complete guide).
One-way sync
You can choose to sync only from Zendesk to Basecamp or Basecamp to Zendesk. Here is how it works.
Map your Basecamp and Zendesk users
Here is a complete article on how to sync teammates.
Sync tickets/todos already closed
Unito will automatically sync open tickets or todos. But here is how to also sync closed tickets and todos prior to the sync creation.
Prefix Basecamp todo title with Zendesk ticket number
Here's a guide on prefixing the ticket number to the Basecamp todo.