Here's a breakdown of what Unito's ClickUp integration can't do yet — and a few other considerations.
Unito's ClickUp integration is designed to get crucial data out of your lists and into other tools. You've seen what Unito can do for ClickUp users, so this article will cover what it can't do — yet.
What this article covers:
Unsupported fields
Rules: Currently, you can only build rules using the status or assignee fields.

Rich text: Not currently supported. That means no bolding text, bullet points, or emojis.😢

Custom fields: ClickUp's Free Forever Plan limits custom field usage to 100 operations. Any time you set, edit, or sync a value in a custom field, an operation will be counted against that limit. If you're using ClickUp's Free Forever Plan, custom fields may suddenly stop syncing when you hit this limit. You can find more information on this in ClickUp's Help Center.

@mentions: These aren't supported currently.
Threaded comments: Unito's integration for ClickUp doesn't currently support threaded comments. Only top-level comments can be synced.
Other limitations
/attach: Attachments added to ClickUp tasks through the "/attach" command can't be synced with Unito.
Spaces and folders: Unito only syncs tasks from lists as blocks of work, not entire Spaces or folders.
Edited comments: When you edit comments in ClickUp, these edits won't be synced over to other lists or other tools. That's because Unito only syncs new comments, not any edits to existing comments.
If you'd like to sync tasks from multiple lists within the same Space, you can create one flow for the first list, then duplicate that flow and edit it to sync tasks from other lists in that Space.
The image below shows an example of the relationship between lists and spaces between ClickUp and Unito when connecting your tools:
Other ClickUp considerations
Members and guests
In order to create a Unito flow, you need to be a member of the workspace you're trying to sync ClickUp tasks from. If you're just a guest, you won't be able to sync lists from that workspace.
Authentication and multiple ClickUp workspaces
When you first authenticate Unito, you'll be selecting a specific ClickUp workspace to sync tasks from. You're invited to a new workspace after this — and want to sync data from it — you'll need to authenticate ClickUp again. Then you'll see lists from both workspaces when creating a flow.
Connecting ClickUp to your Unito account
Once you've signed up for Unito, here's how you can connect ClickUp to your account.
Go to your Unito workspace.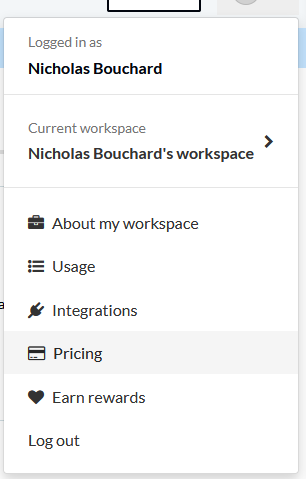 Click on Integrations.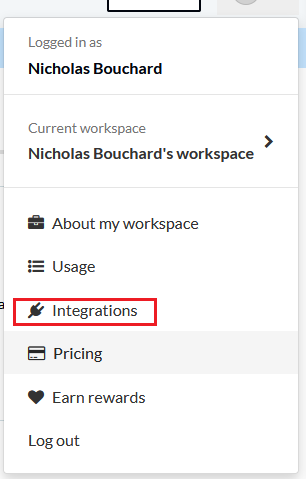 Find ClickUp in the list and click on Connect Account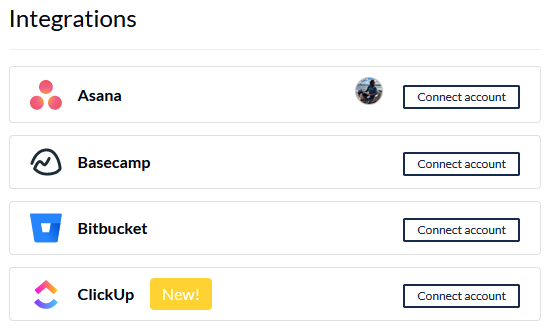 Follow the on-screen prompts.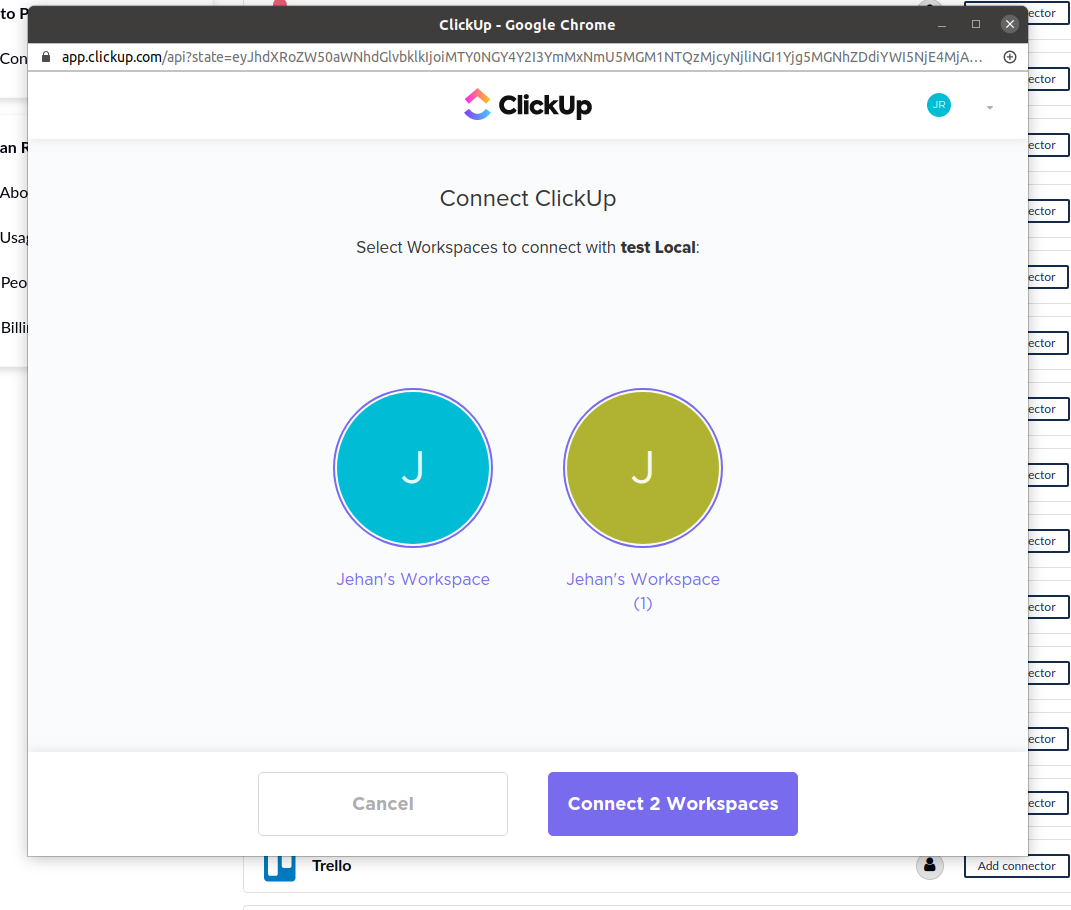 And that's it! Now you can start syncing ClickUp with any of our other integrations.