Have you ever wanted to sync Trello custom fields between boards or even between work management tools? Here's how to do it with Unito.
Ever wish you could sync the data in your Trello custom fields across different boards in Trello, or even to different tools like Asana, Jira, or Wrike? This is very simple to do with Unito!
Getting started with Trello custom fields
If you've never used Trello custom fields before, it's very simple to do. All you need to do is add Trello's power-up called "Custom Fields" from the power-up menu, and you're all set!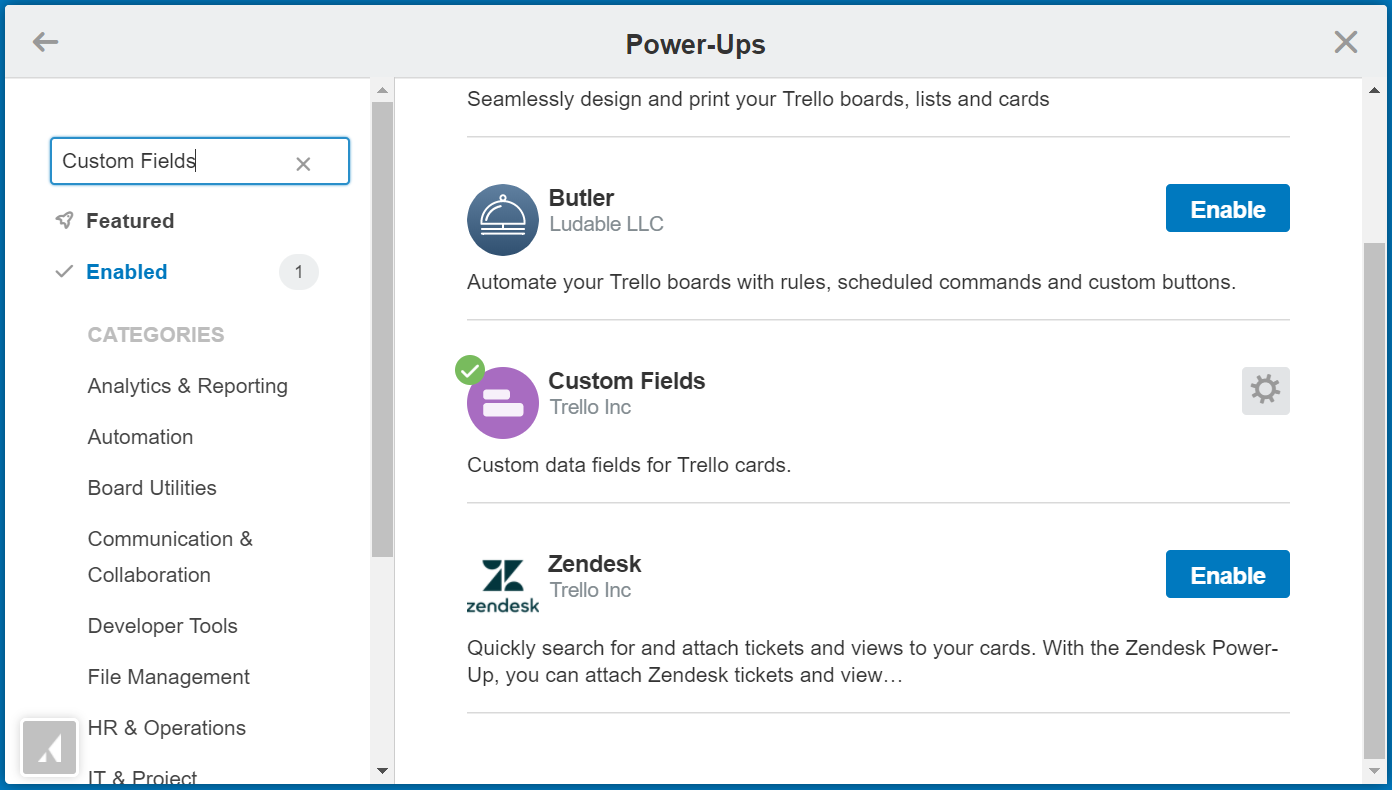 Once you've added that, you'll notice that all of your cards will now have a 'Custom Fields' option on the right-hand side. From here, you can add as many custom fields to a card as you'd like. In this example below, I've added a date field called 'Start Date', and a number field called 'Number of requests'. You can add these to as many cards as you'd like. And that's Trello Custom Fields!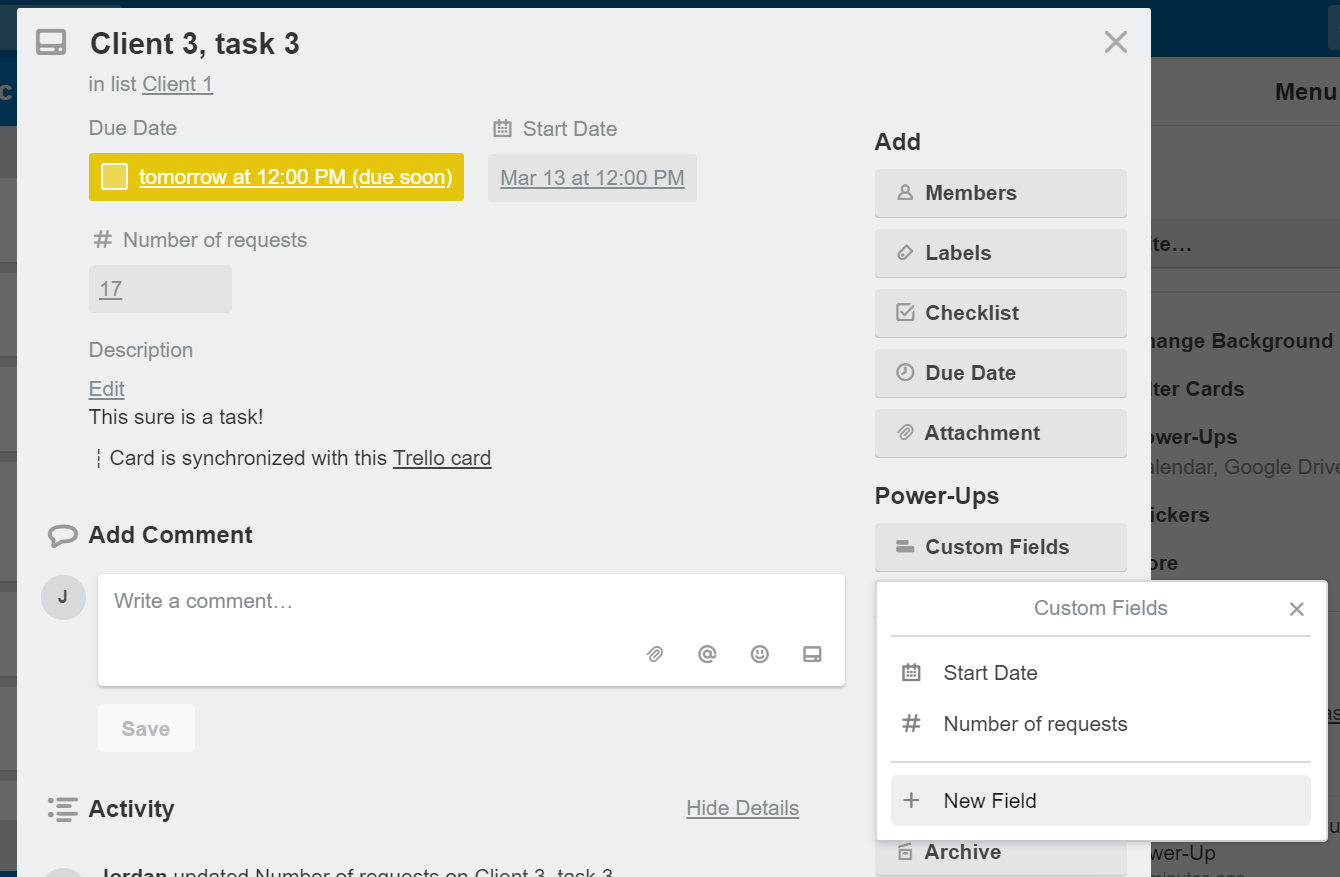 Note: If you have a free user on Trello, and can only use one power-up at a time, you can use our standalone Unito App and safely deactivate our power-up. That way, you can have custom fields and continue to use us as normal!
How to sync Trello custom fields to other tools
Once you've got your Custom Fields set up in Trello, hooking them up to another set of custom fields in another tool (or Trello itself!) is very simple. Set up your flow, just as you normally would, then edit it and head over to the "Map Fields" tab. From there, select the drop-down menu on the Trello side of your flow, and choose the custom field of your choice. Next, select the other side's drop-down menu, and you'll be able to select any custom field of a matching type (or, failing that, the description footer).
In this example, I've used the same Trello board with the "Number of Requests" field and the "Start Date" field, and I'm mapping them to my Asana project. I've created a custom field in Asana called "Number of reports", which I've mapped to "Number of Requests", and I'm about to map the Start date here to the Description footer in Asana. Note that I could map it to the due-date if I wanted, but since it's already mapped, I'll just put it in the Description footer.

Which plans include custom fields?
Custom field support is only available for Team plans and up. If you want to add custom fields to your workflow please reach out to us and we can talk upgrades!