How to Sync Salesforce Contacts with Unito
Looking to sync Salesforce contacts with Unito? Here's what you can expect from this integration.
Supported fields and rules
Here are the fields our integration for Salesforce contacts can support, as well as the fields you can use in rules.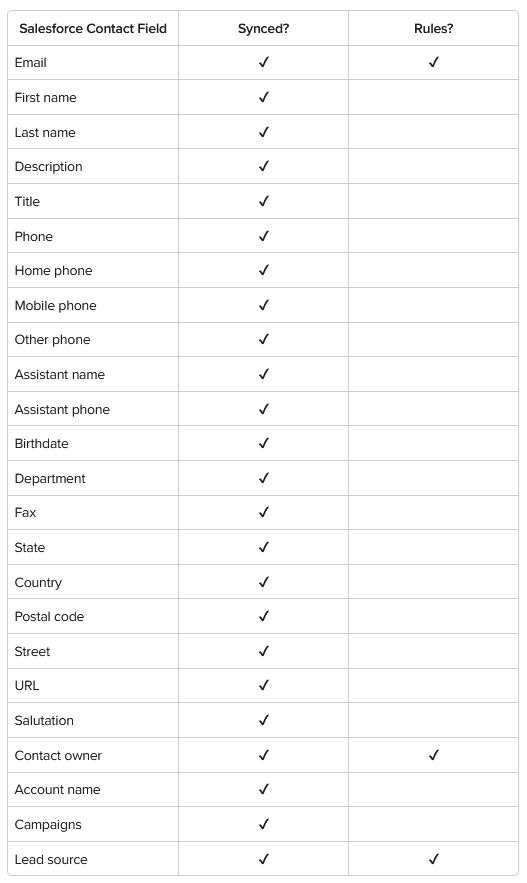 Limitations and other things to keep in mind
Here are a few things you should keep in mind when using this integration:
Contacts can only be synced from Salesforce to other tools: Note that you won't be able to create new contacts in Salesforce from other tools; you can only create new work items in other tools. That said, any updates made in one tool can be synced to the other, in both directions.

No contact merging: If two contacts are too similar, you might find duplicate contacts created in your lists.

Using the workflow designer: If you create your flow through the workflow designer, you won't be able to choose to sync Salesforce contacts. Make sure you create your flow from the flow list.