Unito users with a Trello integration can build completely customized workflows by filtering cards according to custom fields. Here's how.
Ever wish you could sync the data in your Trello custom fields across different boards in Trello, or even to different tools like Asana, Jira, or Wrike? It's simple to do with Unito!
What does this article cover?
Getting started with Trello custom fields
If you've never used Trello custom fields before, it's very simple to do. As long as you have a paid Trello plan, you can add custom fields to your board through the Custom Fields option in the right-side board menu: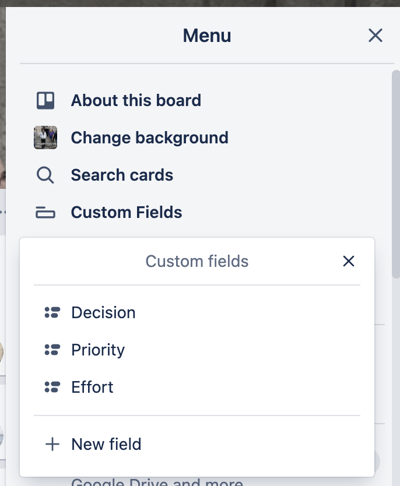 ...or when you open a Trello card.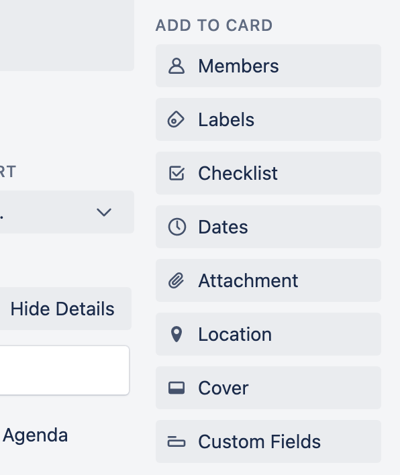 By clicking on Custom Fields, you'll be able to add new fields to your Trello cards, such as checkboxes, dates, dropdowns, numbers, and text.
How to sync Trello custom fields with fields in other tools
Once you've got your Custom Fields set up in Trello, you can map them just like you would any other field.
Build your flow until you get to the field mapping stage: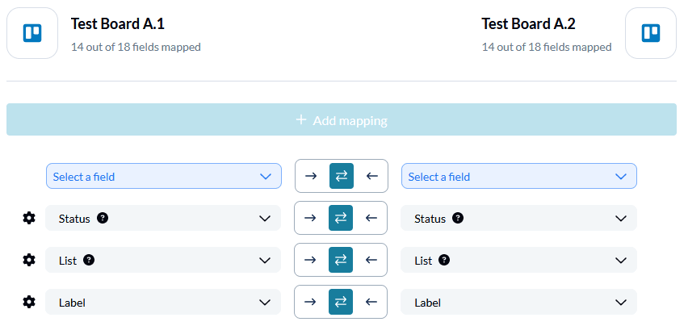 Click on Select a field and look for the custom field you want to include: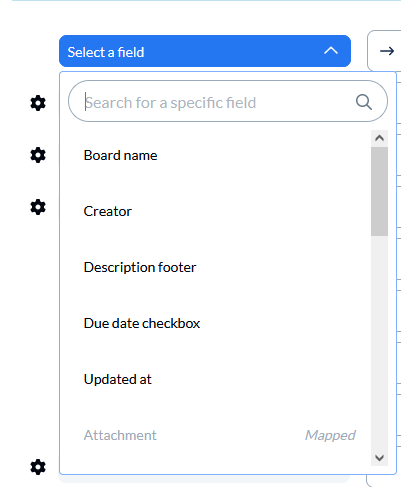 Sync it to whichever field you wish in the other tool and proceed. Here's part of a completed set of field mappings full of custom fields, identifiable by the blue icons: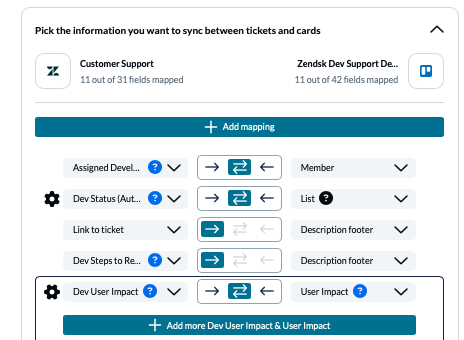 How to filter Trello cards by custom fields
In the rules section of your flow, you can select custom fields as a trigger as you would any other trigger. In the example below, we've added the custom field "Priority" and set it as a trigger so that only Trello cards from our Key Deliverables Board with a High priority will be synced.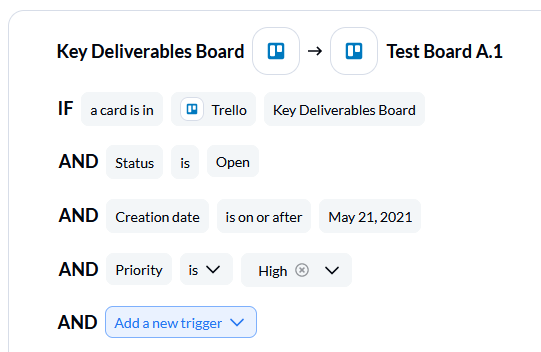 From then on, anytime you set a high priority on a card, it will be synced to the other board or project. Drop the priority back down, and the synced card will be automatically archived.
And that's it! You've successfully mapped your custom field.
Which plans include custom fields?
Custom field support is only available for Team plans and up. If you want to add custom fields to your workflow please reach out to us and we can talk upgrades!