Our Favro integration is live! Because it's still in beta, here are a few things you should know.
How does this beta work?
When an integration on the upcoming integrations page gets enough interest, we start working on adding it to the Unito toolbox. We then release a beta version of the integration so you can get access to it earlier. That opens it up to your feedback so we can tailor it to better fit your use case.
Our Favro integration is now in beta, meaning you can start connecting it to your Unito account right now! However, there are a few differences between a beta integration and a regular integration that you should know about.
Note: To add Favro to your Unito workflows, you need to have a Standard or Enterprise plan. Trial and Lite accounts aren't supported. This is due to rate limits on Favro's side. Low rate limits affect how Unito syncs changes in your projects. Feel free to ask Favro for higher API rate limits if you're not on a Standard or Enterprise plan.
Supported fields and other features
Beta integrations don't always support as many fields as their full-featured counterparts. Here are the fields you can sync with our Favro integration, along with which fields can be used in rules.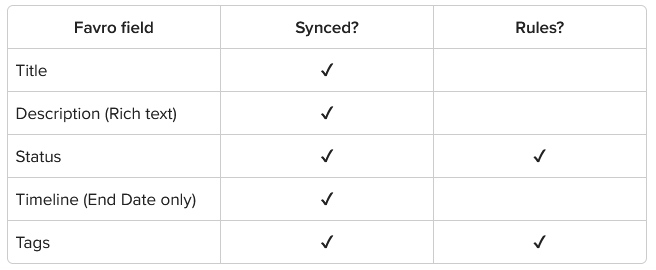 If there's something you'd like to see from this integration that we're not doing yet, please reach out to us! Your feedback helps us focus our efforts.
What counts as an item in sync?
For Favro, Unito counts every synced card as an item in sync.
What this integration doesn't support (yet!)
Because this integration is still in beta, there are some things you won't be able to do.
Signing up via Favro: You'll have to use a different tool account — or an email address — to sign up for Unito.

Using Unito with Favro's Lite and Trial plans: You'll need a Standard or Enterprise in order to use Unito with Favro.

Syncing comments, members, and attachments: You won't be able to sync these to other tools just yet.
Authentication instructions specific to Favro
Adding your work management tools to Unito is generally pretty straightforward, but some tools need a few additional steps to make this work right. With Favro, you'll need to generate an API token in order to connect it with Unito. Here's how that's done:
Click My Profile in Favro under your Organization Name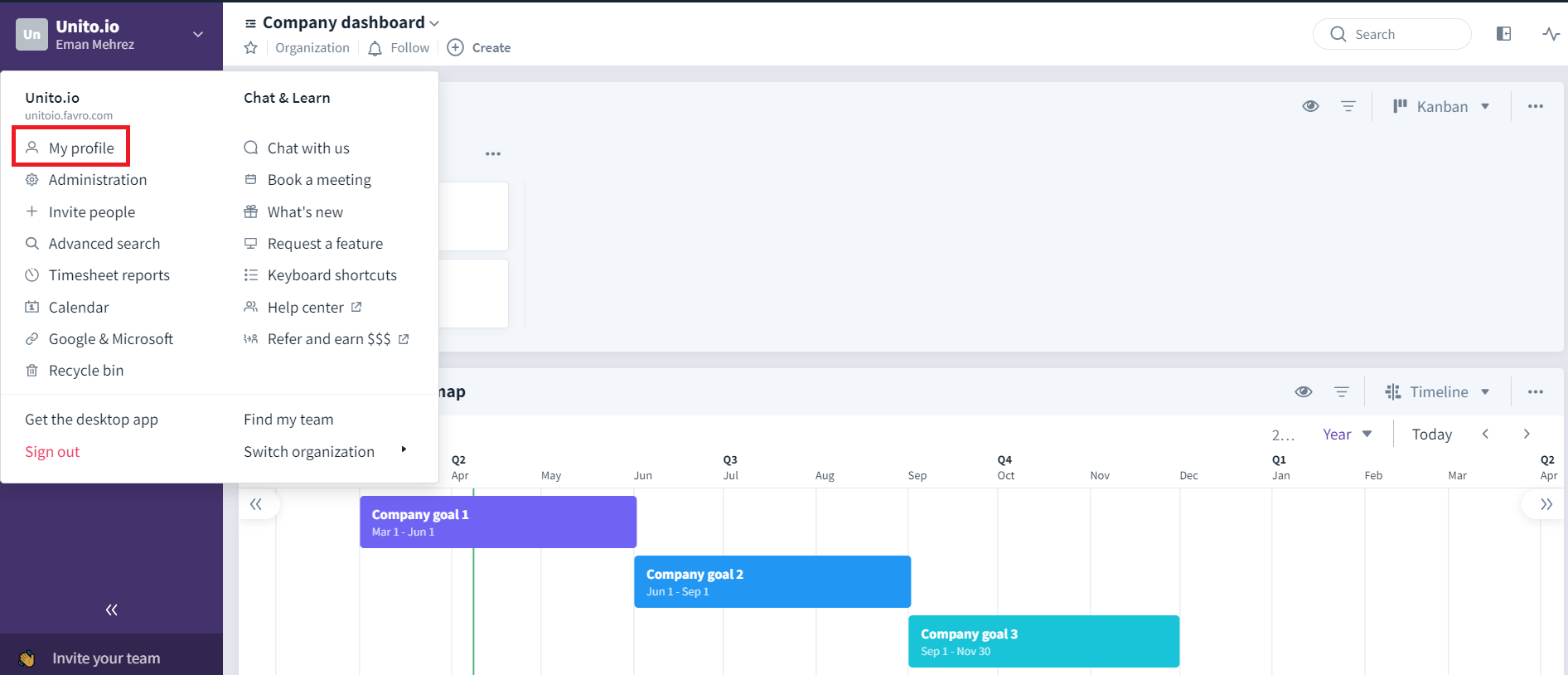 Go to API Token and click on Create New Token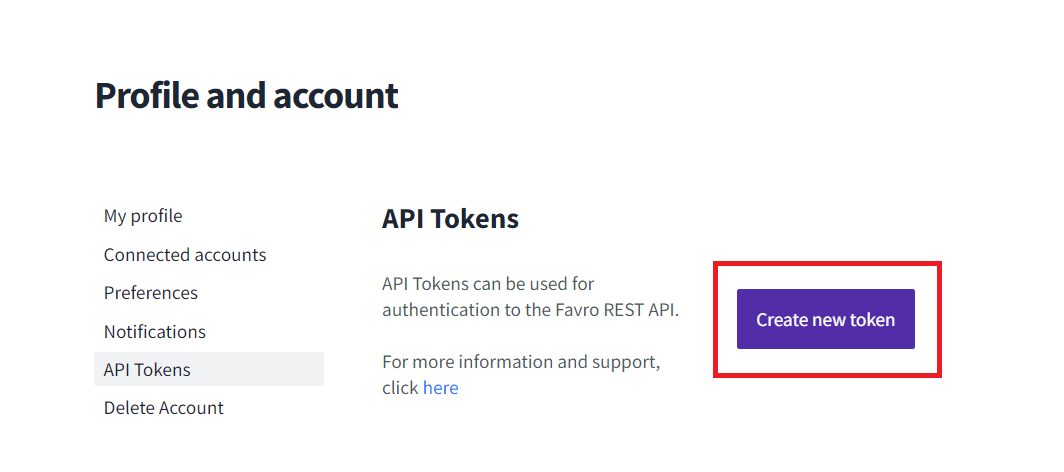 Copy your API TokenGo to the Integrations page in Unito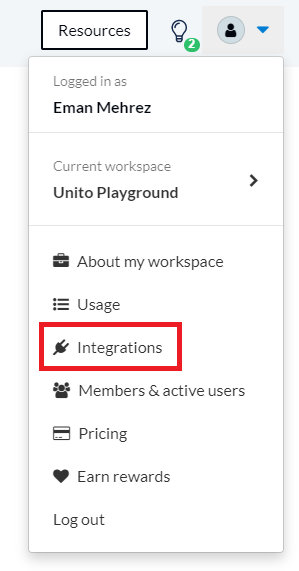 Scroll to Favro and click on Connect account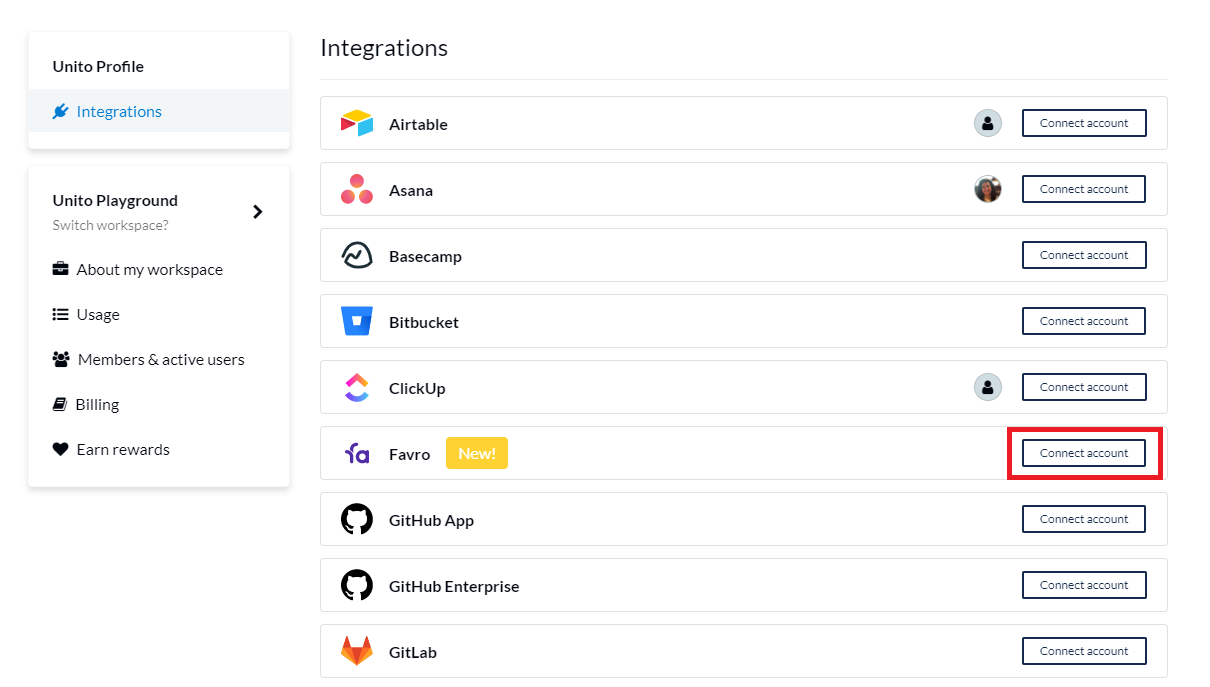 Paste your API Token when prompted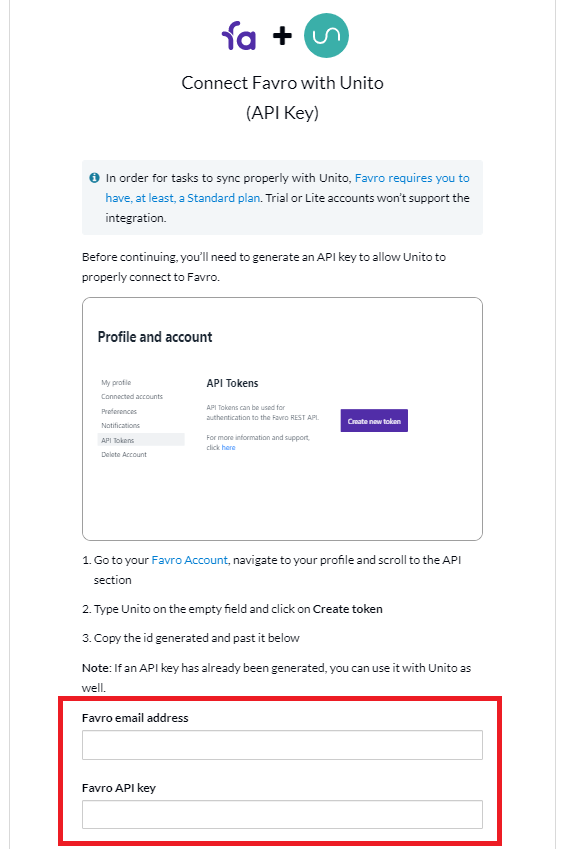 Favro will be connected to Unito, and you can start building your workflows! If you run into any problems just click on the chat bubble to reach out to us.