How to Install Unito's Trello Power-Ups
With a Unito Power-Up, you can start syncing Trello cards between boards or even to other tools in your stack.
Here's the step-by-step process for installing one of Unito's Trello Power-Ups.
First, log in to your Trello account and open the board you want to sync cards from.

Click Power-Ups, then Add Power-Ups.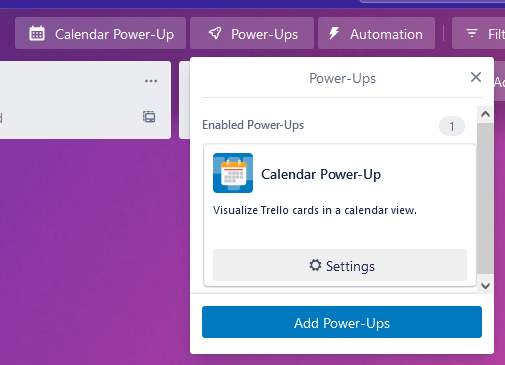 This will take you to Trello's Power-Up marketplace. Type "Unito" in the search bar and click See all results for "unito" (don't hit Enter).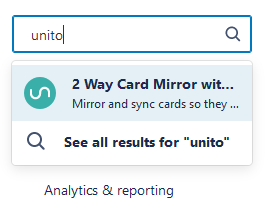 You'll see listings for all of Unito's Power-Ups. Look for the Power-Up you need and click Add.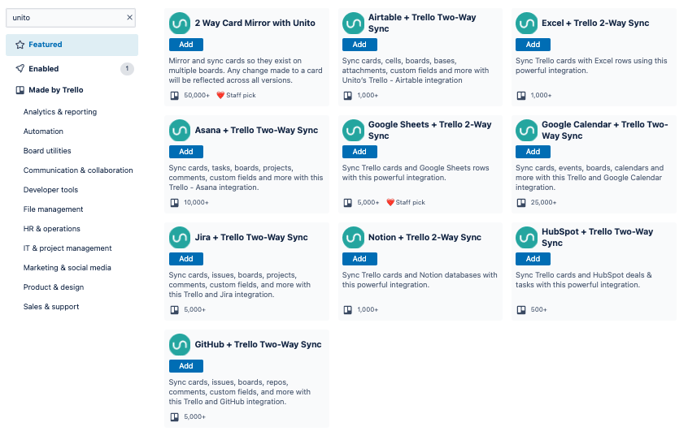 You'll get this screen.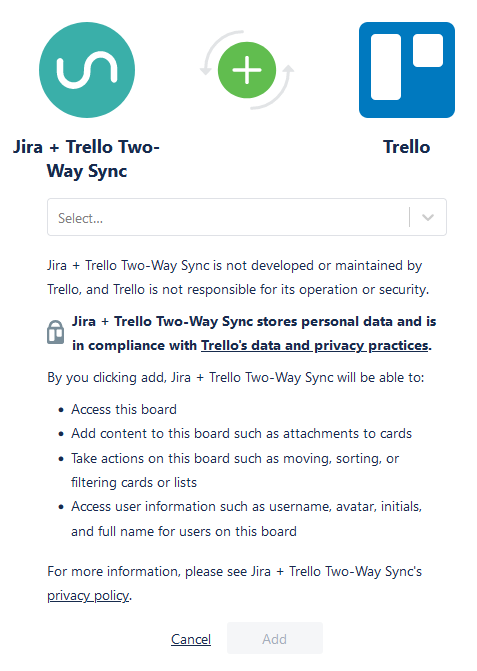 Hit Add again to add the Power-Up to your board (or find your board in the dropdown if needed).
Now, back on your Trello board of choice, you'll find Unito Sync in your list of Power-Ups. Click on it and click Authorize.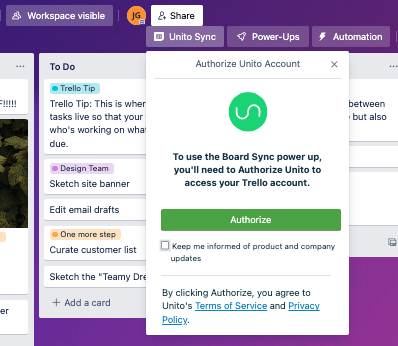 From there, hit Allow to give Unito the permissions it needs to sync your Trello cards. Click on Unito from the Power-Up menu, connect it to an existing account (or start a free trial), and you'll be ready to start syncing!