How to Change Account Ownership Need to transfer Unito account ownership from one user to another? Here's a step-by-step guide for doing that. Alix Egoroff
What this article covers:
A step-by-step guide to changing account ownership
A step-by-step guide to changing account ownership
The first step to changing account ownership is adding the user who'll become the new account owner. From the Unito dashboard, click your profile icon on the top right of the page, then click on Members & active users.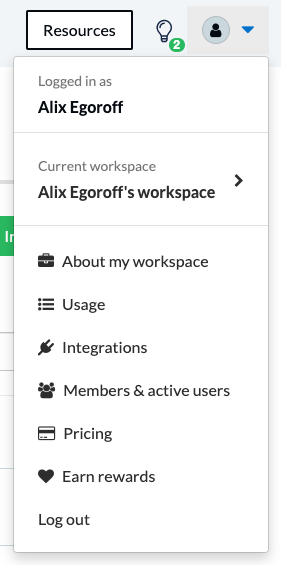 This will take you to a list of all workspace members. Click on Invite members.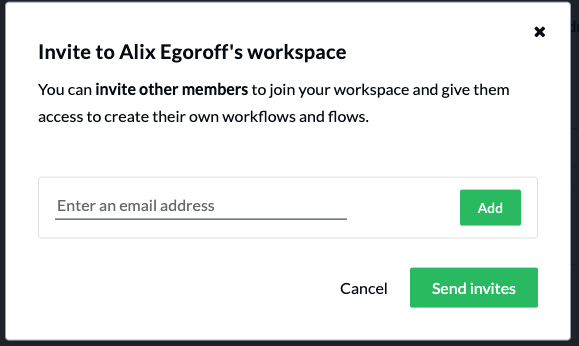 You'll be prompted to enter an email address for the member you want to invite. Add the email address and click Add. If you need to add multiple people, just enter more email addresses, press Add, then click on the Send invites button.
When you add a new member they'll automatically be made an admin member. This new member will need to be merged with the account paying for your Unito plan. To do this, just contact us by clicking on the chat bubble in the bottom right corner of your screen and let us know you're looking to merge an admin with a paying account.
After your accounts are merged, all that's left to do is remove any admin accounts your workspace doesn't need. To do that, just go to your workspace and find the member you want to remove. Click on the three little dots, then click on Remove from workspace.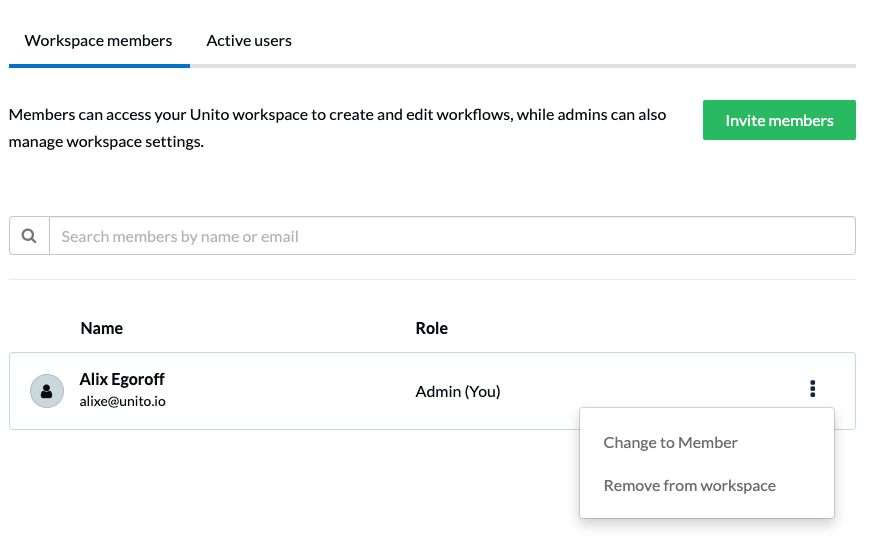 Repeat this process for any other admin users you need to remove.
What's next?
Learn more about managing your Unito account.
Learn about the differences between admin and member accounts.
Not a Unito user? Try Unito for two weeks free!
Already a user? Sign in here!
Did this answer your question?