Looking to use Unito from the comfort of your monday.com projects? Here's how you can do just that.
What this article covers:
How to install Unito from the Apps Marketplace
You only need a few clicks to install Unito. Start by clicking on your profile picture (or initials) at the bottom left of the screen.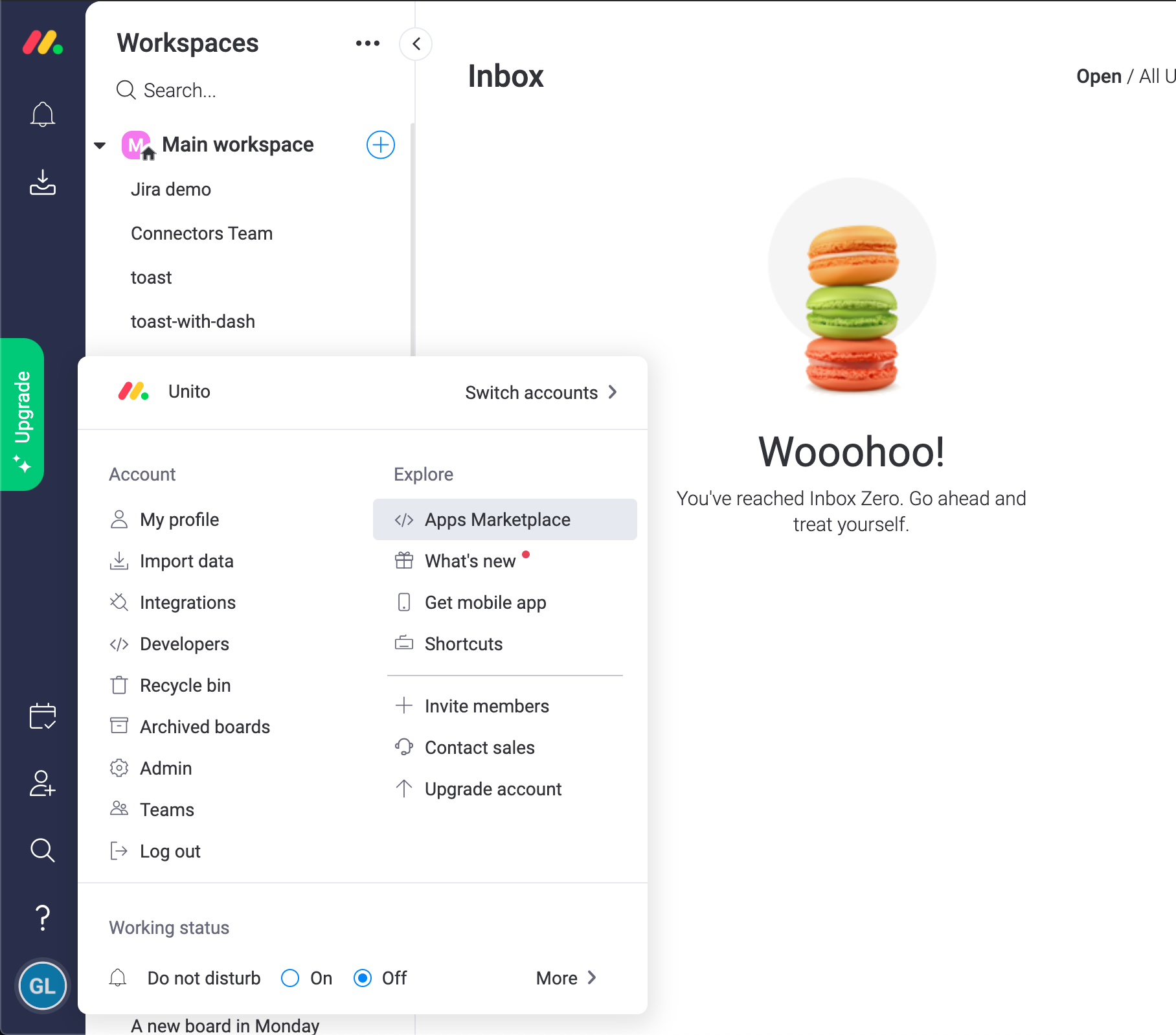 From there, find Unito in the marketplace under Integrations and click on it.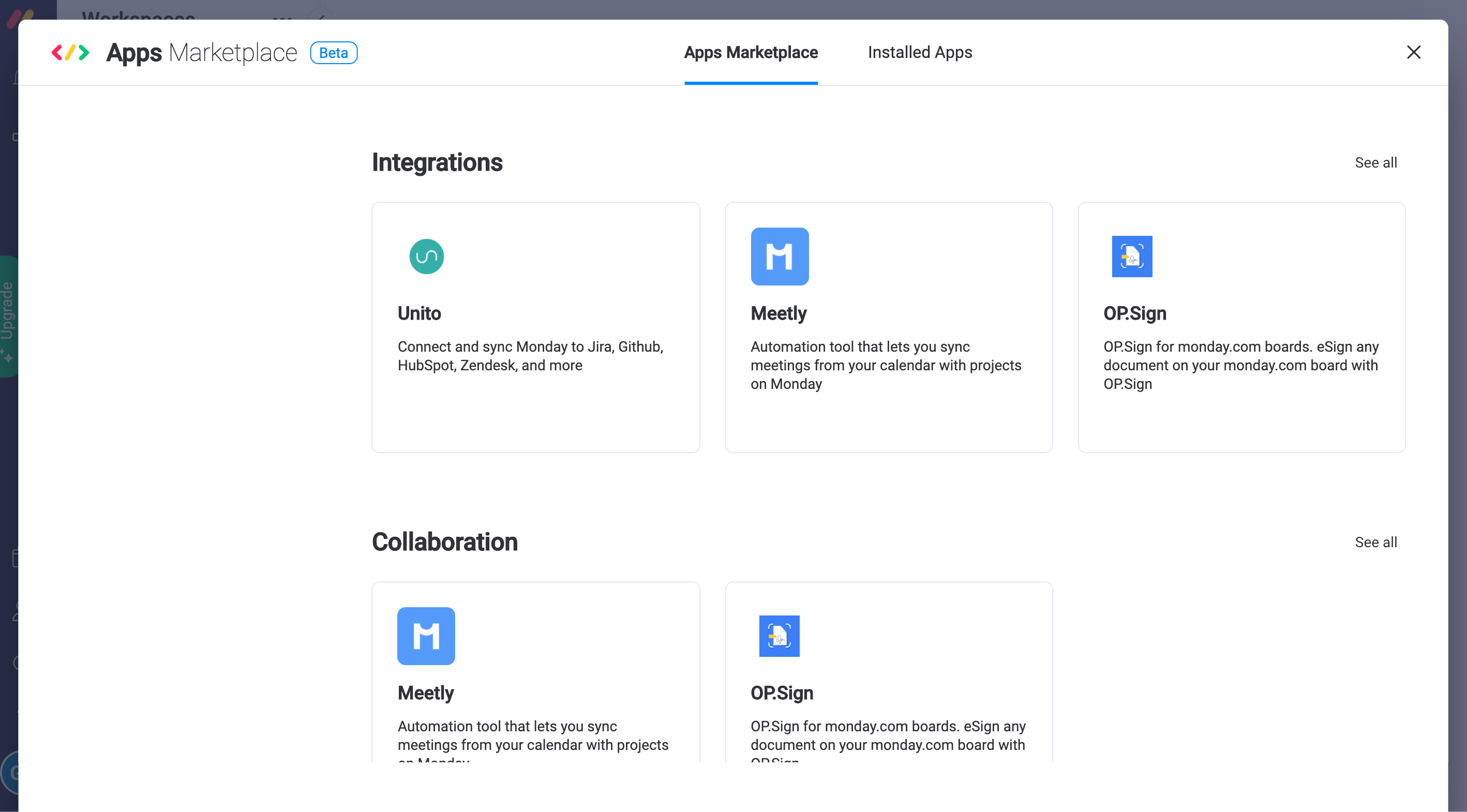 Finally, click on Install App.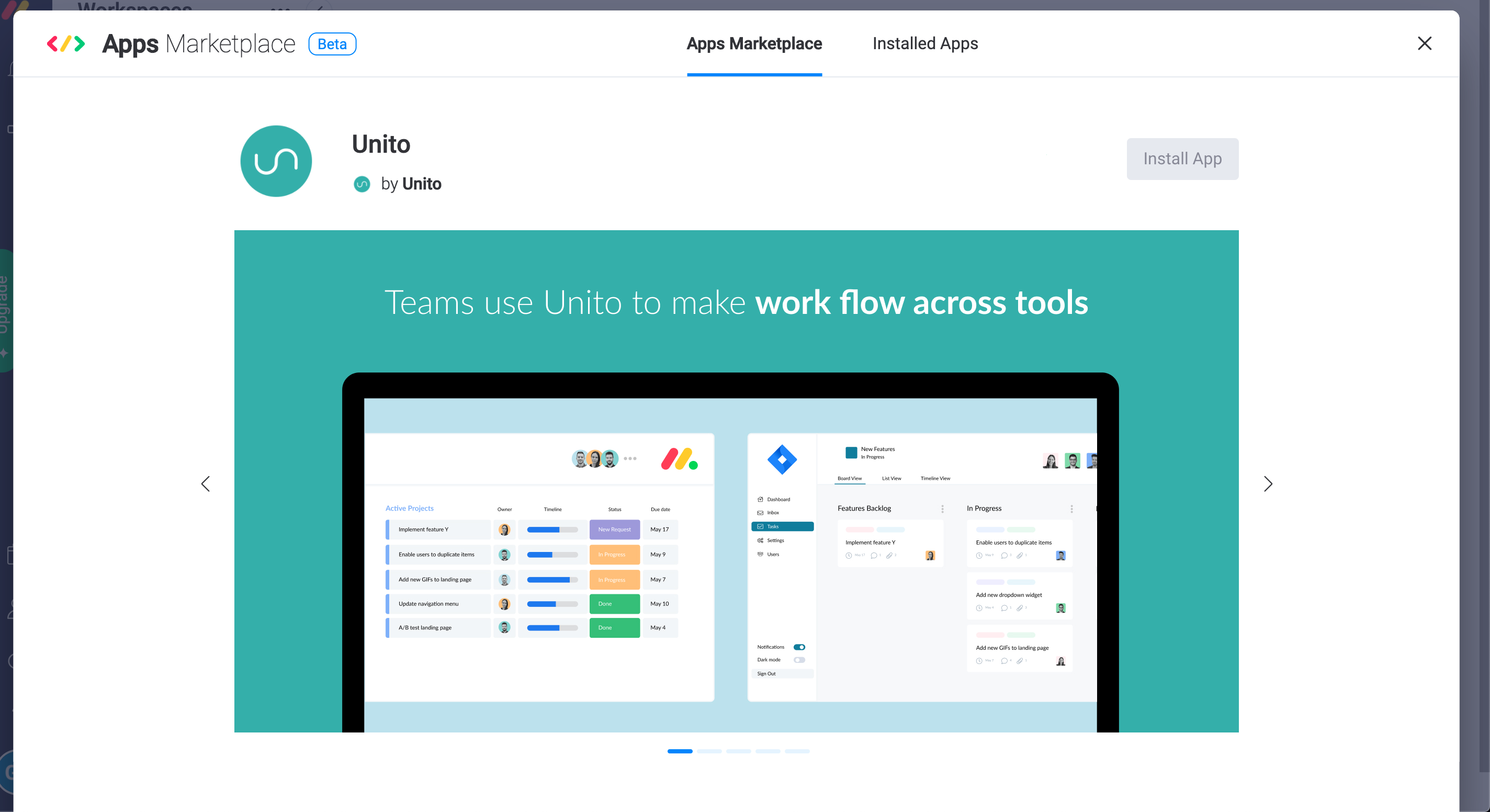 From there, you'll have to click through a few screens to authenticate your monday.com, then that's it! You've successfully installed Unito! Now all that's left to do is add Unito as a view to your monday.com projects.
How to add Unito as a view in your monday.com projects
Once you've installed Unito, adding it to your projects is super easy. Just go to the top-left of your project and click the view dropdown under your project's name. The exact wording of the dropdown will depend on what view your project is using. In this example, it's Main Table.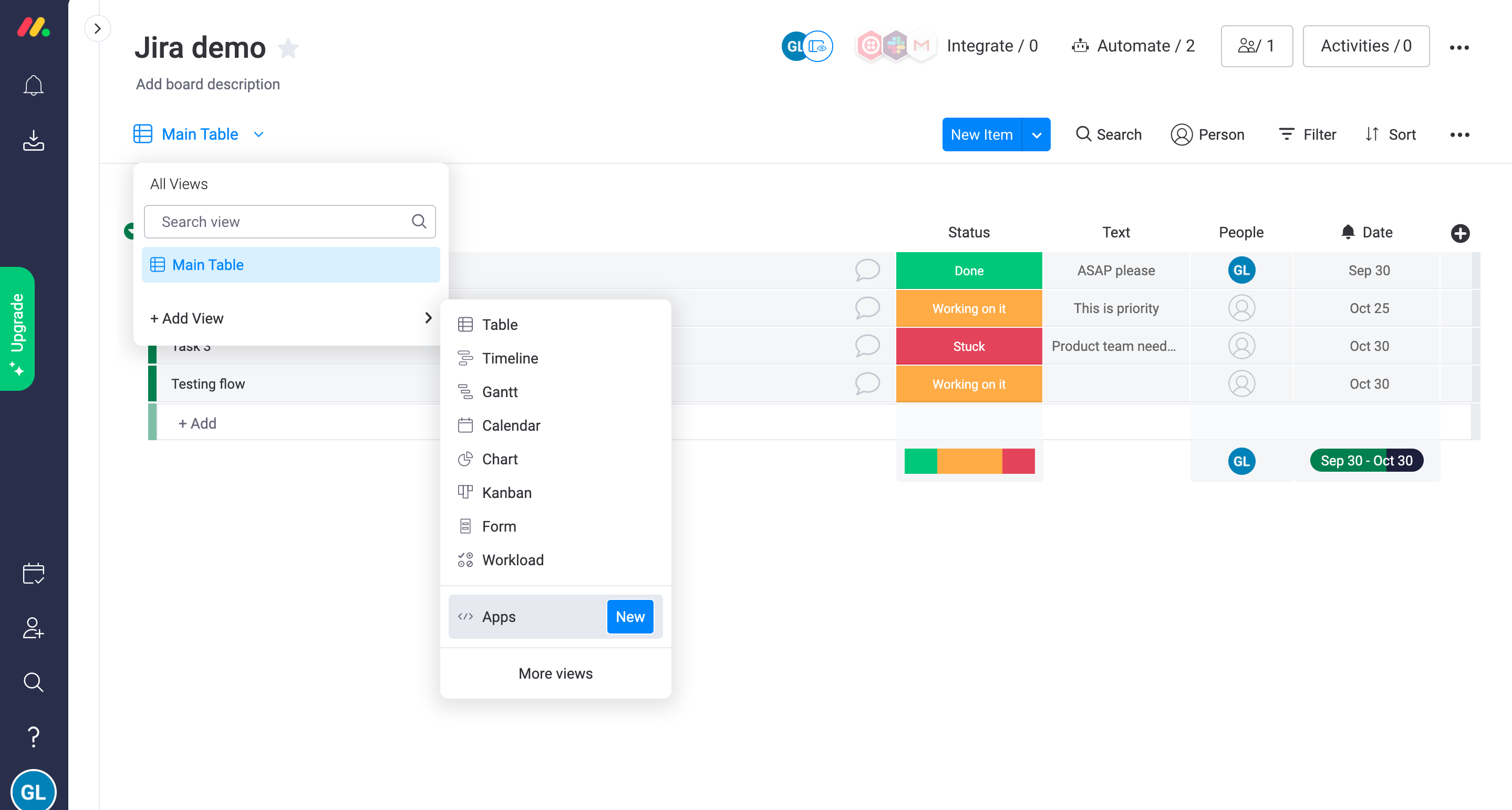 Once you've got the dropdown open, click on Apps. Choose Unito, and that's it! Note that we automatically filter your flows per project to keep things simple. So for this Jira demo project, for instance, accessing your Unito view would only show flows that apply to this project.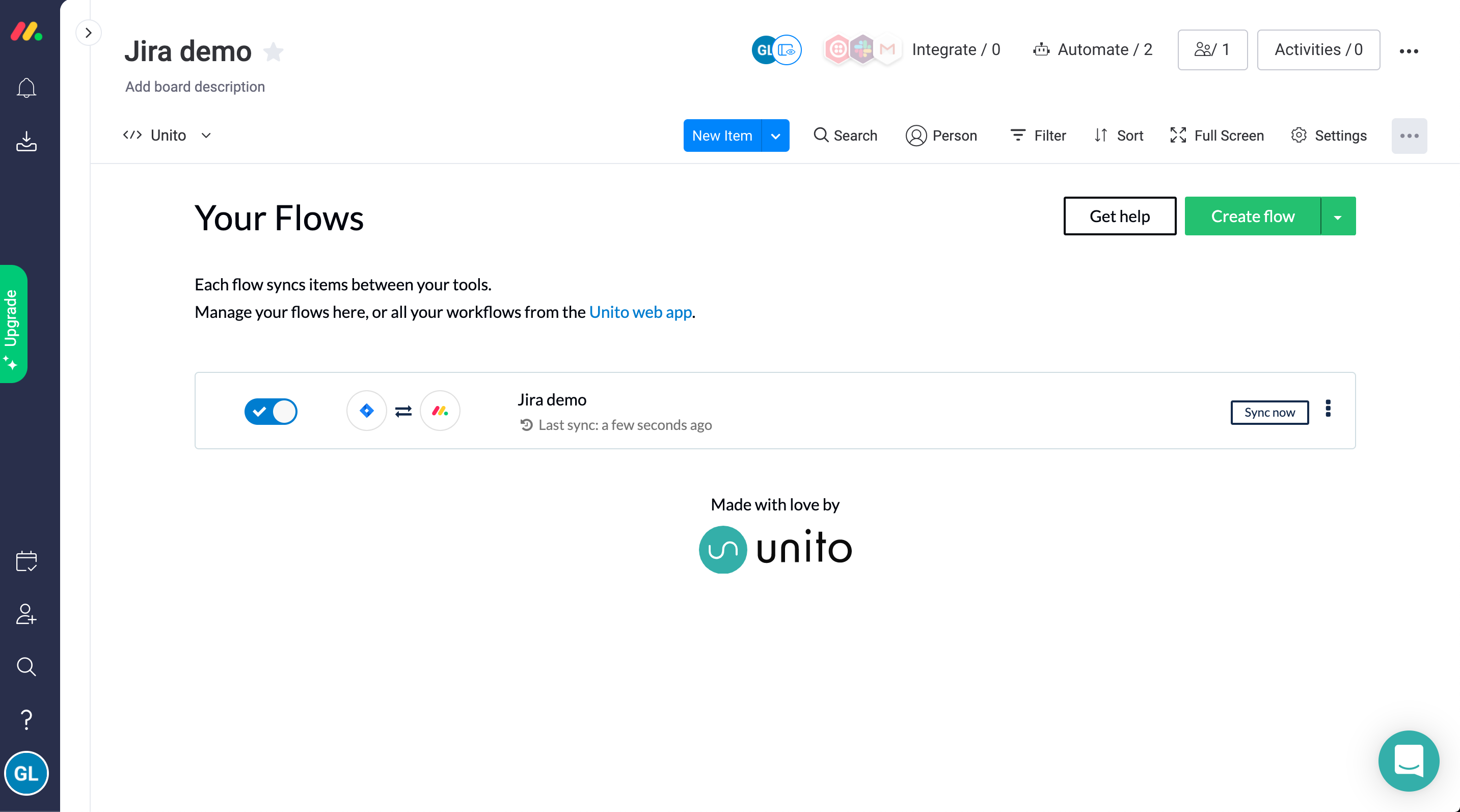 This means you'll need to add Unito as a view for each monday.com project you need Unito for. It takes a little longer, but it keeps things clutter-free and streamlined.
What can I sync with Unito?
Unito offers some of the deepest integrations on the market. Our monday.com integration is still in beta, meaning there's a smaller number of fields available. Check out our primer on the monday.com integration for more information or you dive into these step-by-step guides to connect monday.com with:
Did this answer your question?