How to Add Tags to Incoming Tasks Want to know what tasks came from an external tool, and which came from your own tool? With Unito, you can add tags on all incoming tasks. Hannah Morgan
What this article covers:
Why you would need to tag incoming tasks

How to add tags to incoming tasks
Why tag incoming tasks?
Sometimes when you're syncing one project with another, you want to know which issues are coming from the external project, and which ones aren't. One of the easiest ways of doing that is through labels or tags, and now, we support adding a default tag to new tasks that come into your projects!

How to add tags to incoming tasks
To do this, simply edit your sync, and go to the Filter Tasks tab. Choose the side you'd like your labels to appear on, and then create a 'only sync tasks with any of the following labels...' filter and add the tag there.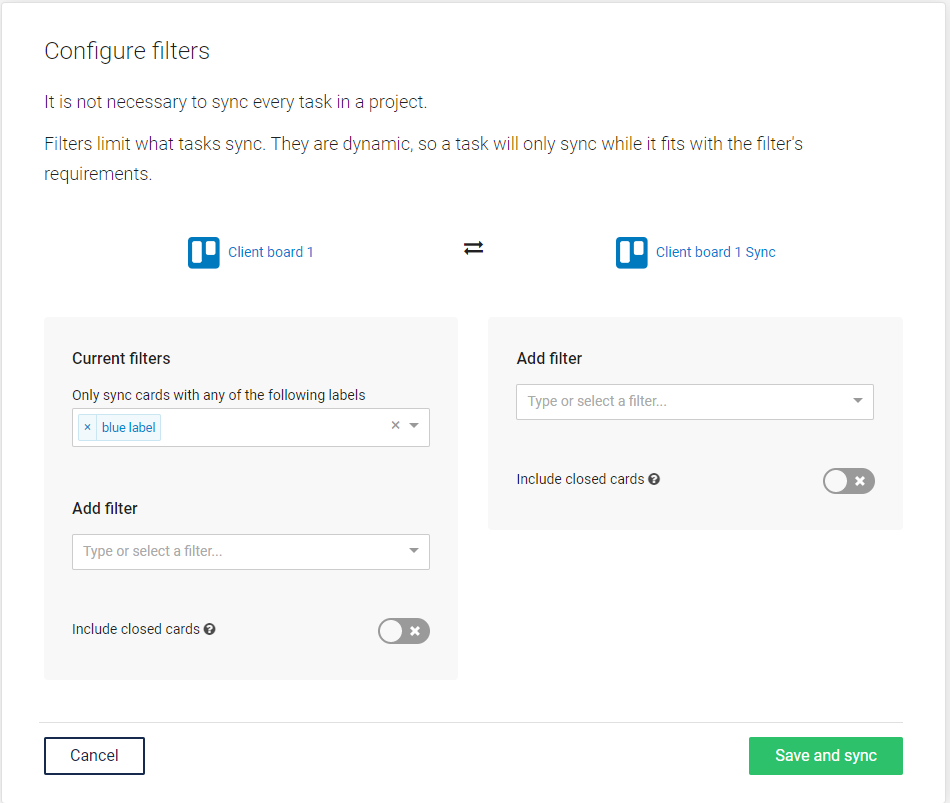 Now, any new tasks coming into this project will have the tag (in this case, the blue label) added to it when we bring it in. Simple!
Visual learner? Here's a video guide.
What's next?
Learn how to sync labels and tags.
Learn how to sync file attachments.
Not a Unito user? Try Unito for two weeks free!
Already a user? Sign in here!
Did this answer your question?