GitLab + Asana Integration
Learn more about Unito's Asana-GitHub integration, including what fields are synced between the two tools and your customization options.
Use Asana and GitLab together to improve your team's efficiency. Whether you need more information to get your workflow set up or you're just checking us out, this guide will show what we sync, how to get started, and how to solve common problems.
What is synced?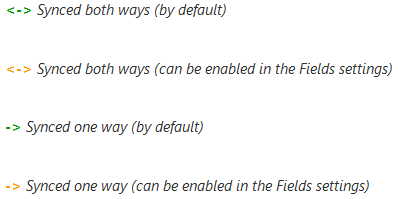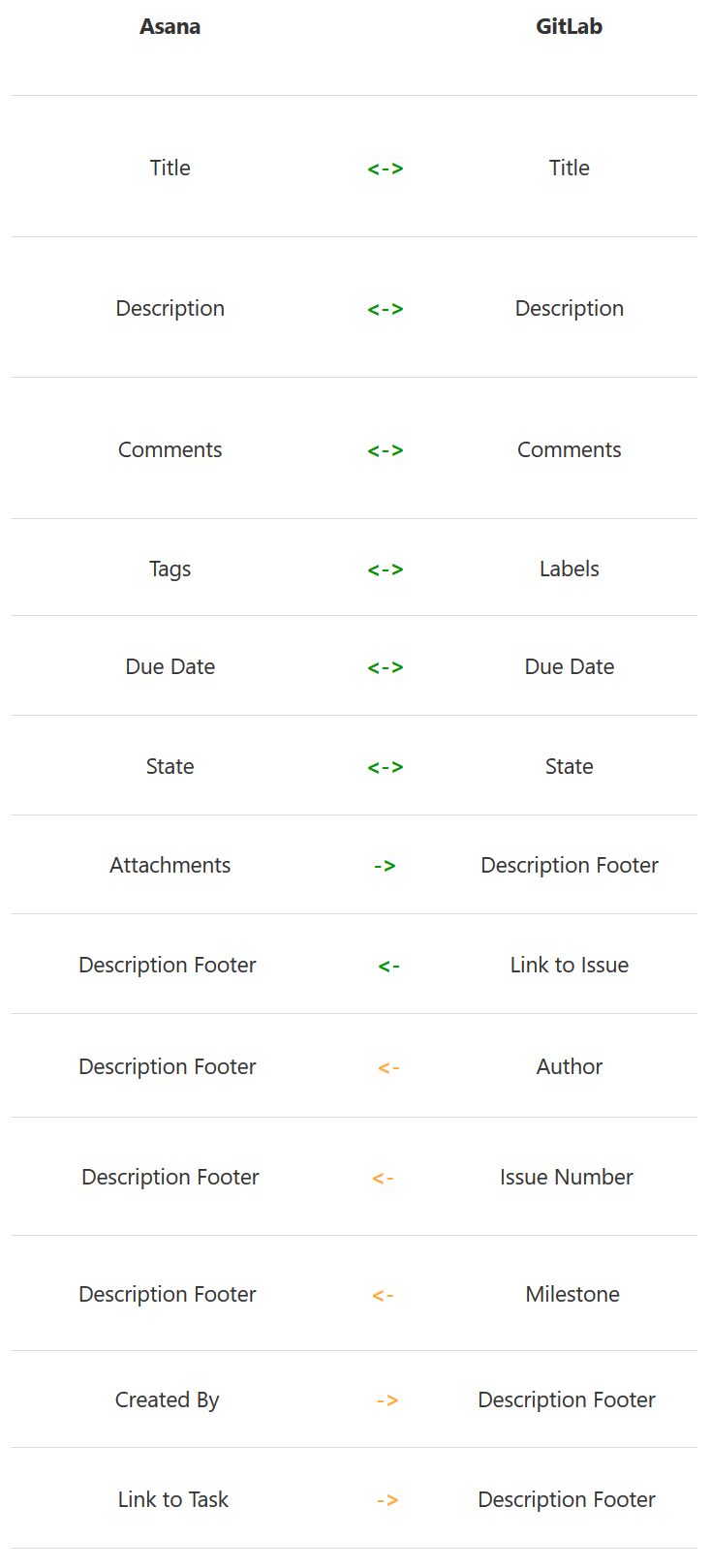 Want to see your Unito flows without ever leaving Asana? Check out the Flow Preview App for Asana here.
What is not synced?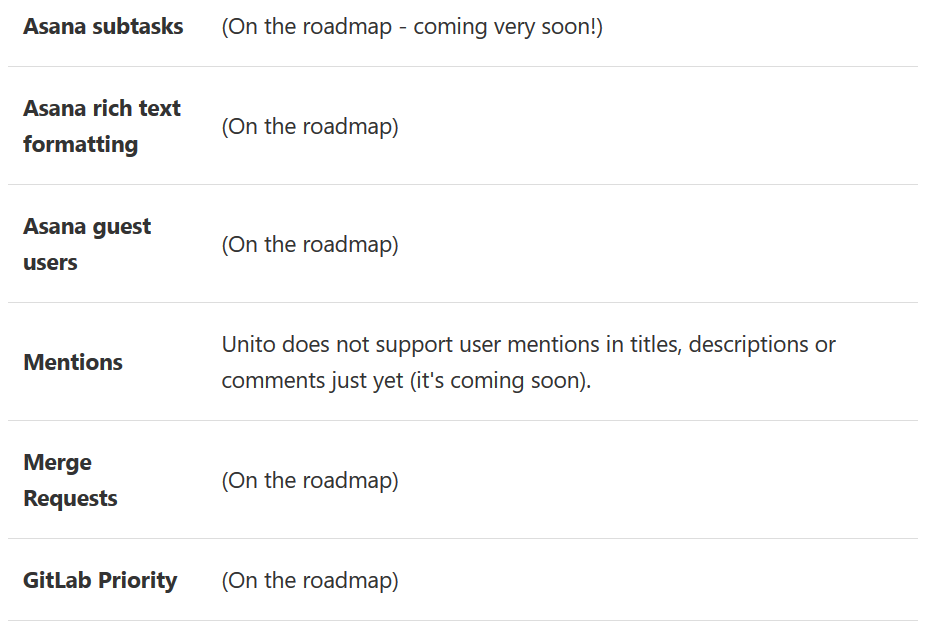 Is there a feature you'd really like? Let us know!
Customization options
Here are all the available options for Asana:
Filter work items by tags
Unito will sync all items by default, but you can customize your workflow by syncing only some of them with Asana's tagging system (complete guide).
One-way syncing
You can choose to sync only from one Asana project to another. Here is how it works.
Map your Asana users
Here is a complete article on how to sync teammates.
Sync closed items
Unito will automatically sync open items automatically, but here is how you can sync closed items.
Did this answer your question?