How to Transition From a Tool Account Login to Email and Password
If you've been using a specific tool account to log in and want to start using an email address instead, here's how.
It just takes a few minutes to assign an email and password to a Unito account with a connected tool account.
First, take note of the email address you've used for the tool that's connected to Unito. You can do this by opening the menu in the top-right and clicking Integrations.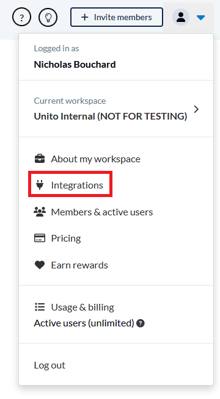 Then, on the Integrations screen, click on your avatar for the integration you're using — next to the Connect account button.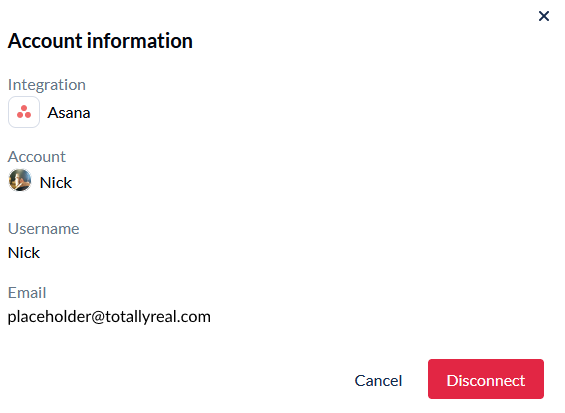 Once you've got that email written down, log out of Unito.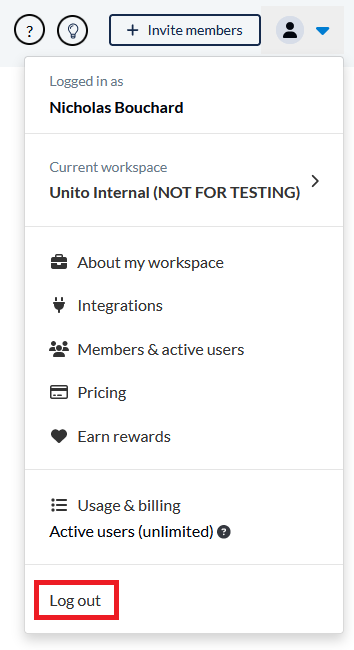 Now go to Unito's signup screen, and enter an email address and password. Make sure you use the same email that's tied to the tool you've connected to Unito.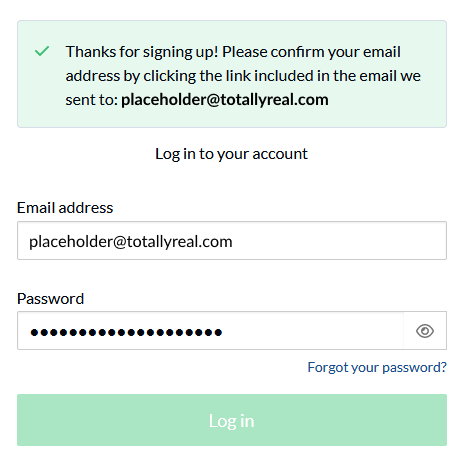 After you sign up, you'll get an email asking you to verify your email address. Go ahead and verify your email address.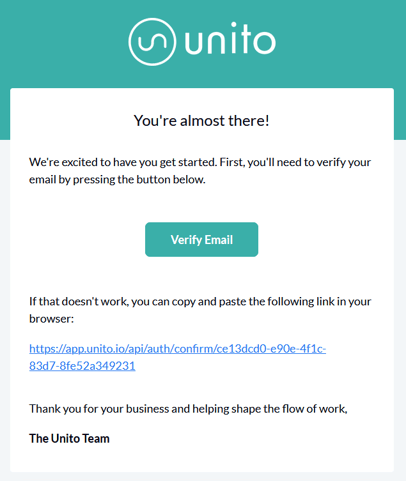 Once your email is verified, log in with your email and password, and that's it! You'll be taken to the Unito workspace you were already using, meaning you've now linked an email and password to your Unito account.