The Mirror Power-Up for Trello does allow you to mirror a single card to several boards. Here's how.
Whether you need to collaborate on a card with different team members, share information across multiple projects, or create a multi-step process for one of your cards, the Mirror Power-Up for Trello has you covered.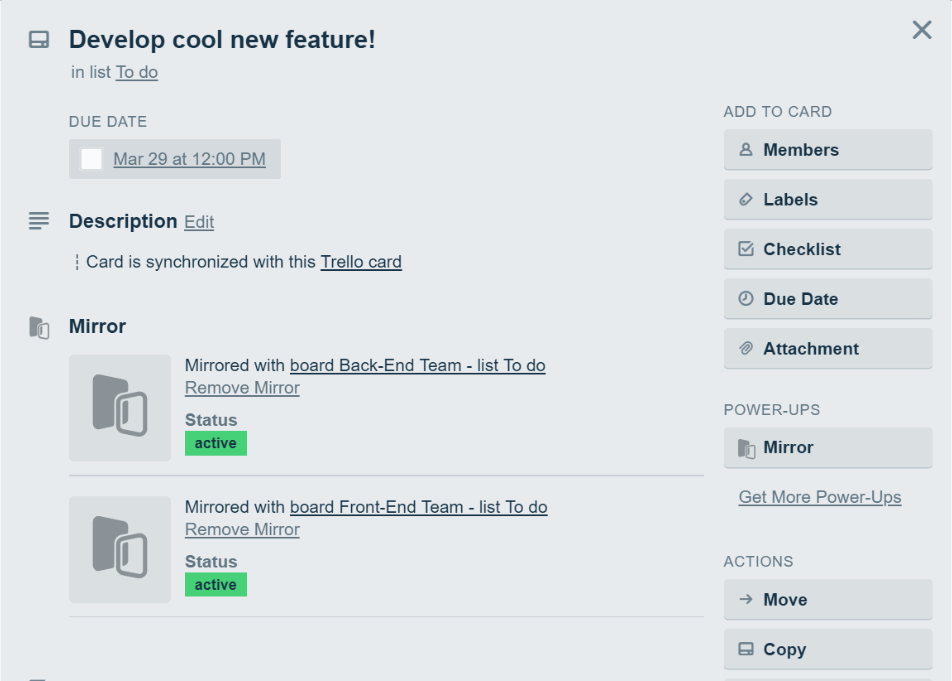 How to Mirror a card to more than one board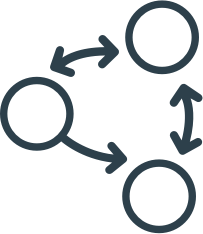 Quite often, one card requires more than one team's input. If you need to delegate a card to more than one team board, simply click "Mirror" as many times as you would like! Whenever an edit is made to any one of these mirrored cards, changes will be propagated across all cards!
How to create a multi-step Mirror

When a card gets mirrored to you, sometimes it needs another team or person's input. If you mirror this card again to another board, Mirror will connect all 3 cards together, so any changes made to either card will be updated in all cards!
What if you need to mirror whole boards?
The Mirror power-up for Trello is perfect for copying a card's information and sending it to another card. But what if you want to do this across an entire Trello board? With 2-Way Board Syncing by Unito you can go from mirroring single cards to effectively mirroring entire boards. Build robust, two-way relationships between your Trello boards, and you can sync information across boards automatically without manually creating a Mirror for each card. This comes especially handy when building a Trello master board.